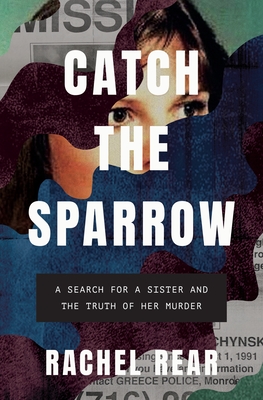 Catch the Sparrow
A Search for a Sister and the Truth of Her Murder
Hardcover

* Individual store prices may vary.
February 2022 Indie Next List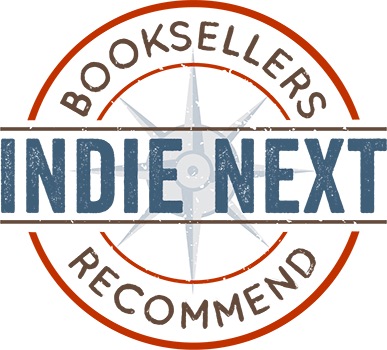 "
Catch the Sparrow
did not disappoint! Rachel Rear's writing in this book is just as captivating as another true crime favorite,
I'll Be Gone in the Dark
. Her gripping story pulled me in and had me hooked from the beginning."
— Bob Lingle, Off the Beaten Path Bookstore (NY), Lakewood, NY
View the List
Description
The gripping story of a young woman's murder, unsolved for over two decades, brilliantly investigated and reconstructed by her stepsister.

Growing up, Rachel Rear knew the story of Stephanie Kupchynsky's disappearance. The beautiful violinist and teacher had fled an abusive relationship on Martha's Vineyard and made a new start for herself near Rochester, NY. She was at the height of her life-in a relationship with a man she hoped to marry and close to her students and her family. And then, one morning, she was gone.

Around Rochester-a region which has spawned such serial killers as Arthur Shawcross and the "Double Initial" killer-Stephanie's disappearance was just a familiar sort of news item. But Rachel had more reason than most to be haunted by this particular story of a missing woman: Rachel's mother had married Stephanie's father after the crime, and Rachel grew up in the shadow of her stepsister's legacy.

In Catch the Sparrow, Rachel Rear writes a compulsively readable and unerringly poignant reconstruction of the case's dark and serpentine path across more than two decades. Obsessively cataloging the crime and its costs, drawing intimately closer to the details than any journalist could, she reveals how a dysfunctional justice system laid the groundwork for Stephanie's murder and stymied the investigation for more than twenty years, and what those hard years meant for the lives of Stephanie's family and loved ones. Startling, unputdownable, and deeply moving, Catch the Sparrow is a retelling of a crime like no other.
Praise For Catch the Sparrow: A Search for a Sister and the Truth of Her Murder…
"An engrossing true-crime story is elevated by Rear's heft and energy in investigating the investigation . . . Compels readers' attention to the haunting acts of violence against women that shape their lives." - National Book Review

"Catch the Sparrow is true crime at its most personal and purposeful--heartfelt and intimate, noble and determined, meticulous and brave." —Robert Kolker, New York Times bestselling author of HIDDEN VALLEY ROAD and LOST GIRLS

"Catch the Sparrow is a one-of-a-kind true crime narrative, meticulously reported and compellingly written. The real twist in Rachel Rear's pursuit of this cold case murder is the stunning relationship of the teller to the tale. No novelist could have invented it." —Jonathan Dee, author of THE LOCALS and THE PRIVILEGES

"A poignant and honest memoir combined with a suspenseful tale of a vibrant young woman's senseless murder and the lengthy and often shocking investigation that followed, Catch the Sparrow is my favorite type of true crime book--compassionate, compelling, and achingly, heartbreakingly real. I will be thinking about this book for a long time to come." —Alison Gaylin, Edgar Award-winning author of THE COLLECTIVE

"In this engrossing account of the murder of a step-sister she never met, Rachel Rear shows us how complex the relationship between victim, perpetrator and those affected by loss can be. Like the best true crime books, it transcends the genre." —Dean Haycock, author of MURDEROUS MINDS

"Compellingly suspenseful reading. But the book's greatest strength by far is the way it evokes the 'fragility of [human] existence' while reminding readers of the terrifying and random violence to which women continue to be subjected, both at home and in the world. A chillingly candid memoir and work of true crime." —Kirkus Reviews

"Rear's work is both thoroughly researched and deeply intimate . . . An insightful, moving tribute that will resonate with readers who appreciate a blend of true crime and memoir, such as Ellen McGarrahan's Two Truths and a Lie." —Library Journal

"The mystery of someone's disappearance or death compels people to find answers. Here, Rear methodically unravels the death of her stepsister, Stephanie . . . readers will appreciate the detail and care Rear takes to reach the culmination of the case." —Booklist

"Engrossing . . . This combination of true crime inquiry and revelatory memoir will linger in readers' minds long after they finish it." —Publishers Weekly, starred review

"Rachel Rear's beautiful, heartbreaking memoir is also a fierce interrogation of violence against women in American culture, and essential reading to understand the experience of the families left behind." —Crimereads

"Compelling . . . Exceptional . . . Chilling." - Free Lance-Star (Fredericksburg, VA)

"A true-crime saga that is as much an emotional and psychological journey for Rear, untangling the life and murder of a stepsister whom she never met, as it is a revisiting of the homicide investigation." - Rochester Democrat & Chronicle
Bloomsbury Publishing, 9781635577235, 256pp.
Publication Date: February 1, 2022
About the Author
Rachel Rear, a New York City public school teacher and actor, holds an MA from Columbia University and an MFA from the New School. She has been published in the Los Angeles Times, the Washington Post, and numerous other publications.