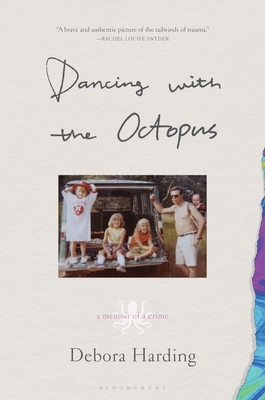 Dancing with the Octopus
A Memoir of a Crime
Paperback

* Individual store prices may vary.
Other Editions of This Title:
Hardcover (9/22/2020)
October 2020 Indie Next List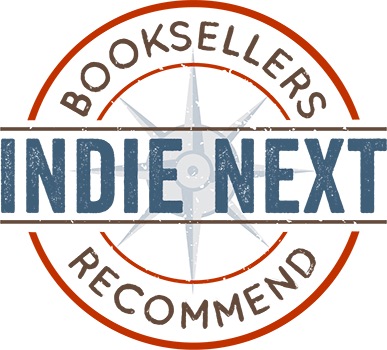 "Debora Harding pulls off a new kind of memoir here and keeps you continually on the hook. Written in short chapters, Harding describes growing up in the 1970s with a tough-love mother and a father she absolutely adores. Come along as the author sorts out her mother's abuse and her father's willful compliance, centering it all around a horrific random crime perpetrated against her at the age of 14. Seriously thought-provoking, beautifully written, and redemptive. If you like memoirs, this one is fantastic."
— Peggy Mulqueen, Quail Ridge Books, Raleigh, NC
View the List
Description
For readers of Educated and The Glass Castle, a harrowing, redemptive and profoundly inspiring memoir of childhood trauma and its long reach into adulthood, named one of the Best True Crime Books by Marie Claire.

One Omaha winter day in November 1978, when Debora Harding was just fourteen, she was abducted at knifepoint from a church parking lot. She was thrown into a van, assaulted, held for ransom, and then left to die as an ice storm descended over the city.

Debora survived. She identified her attacker to the police and then returned to her teenage life in a dysfunctional home where she was expected to simply move on. Denial became the family coping strategy offered by her fun-loving, conflicted father and her cruelly resentful mother.

It wasn't until decades later - when beset by the symptoms of PTSD- that Debora undertook a radical project: she met her childhood attacker face-to-face in prison and began to reconsider and reimagine his complex story. This was a quest for the truth that would threaten the lie at the heart of her family and with it the sacred bond that once saved her.
Dexterously shifting between the past and present, Debora Harding untangles the incident of her kidnapping and escape from unexpected angles, offering a vivid, intimate portrait of one family's disintegration in the 1970s Midwest.
Written with dark humor and the pacing of a thriller, Dancing with the Octopus is a literary tour de force and a groundbreaking narrative of reckoning, recovery, and the inexhaustible strength it takes to survive.
Praise For Dancing with the Octopus: A Memoir of a Crime…
"Bravely looks at her family trauma and the hope of restorative justice-combining wit, drama, and deep self-reflection to investigate the aftershocks of a devastating crime." —Oxygen, "The Best True Crime Books Of 2020 For Holiday Gifting"

"This moving story of grit and resilience will resonate with readers long after the final page is turned." —Publishers Weekly, Starred Review

"A gripping memoir, Dancing With the Octopus is both a heartbreaking reconstruction of a crime and a powerful account of healing from trauma." —Electric Lit, Most Anticipated Debuts of the Second Half of 2020

"Harding's writing is exquisite, often funny… This book is personal, deeply and bravely thoughtful, and creatively expressed. . . . it can serve as a tool for the politically engaged." —New York Journal of Books

"Darkly humorous . . . Harding draws a complex web of interlinked experiences to show how suffering can set up shop for good in a family and a town. Dancing With the Octopus joins a host of recent true crime memoirs dedicated to grounding crimes in a wider framework of social and familial contexts." —CrimeReads "Most Anticipated Crime Books of 2020"

"Dancing with the Octopus is a brave and authentic picture of the tailwinds of trauma, the limits of human forgiveness and what it takes to maintain hope in a world bent on breaking us. Highly readable, and deeply moving." —Rachel Louise Snyder, award-winning author of NO VISIBLE BRUISES

"An incredible book … Debora writes with a lightness of touch that belies the heavy lifting in a work of such magnitude and power." —Philip Selway of Radiohead on Twitter

"This is a fantastic memoir . . . beautifully written and it's an excellent example of trauma's long hold on people. . . . An incredible look at depression and parenthood and forgiveness. . . . It is excellent." —Bookriot's All the Books Podcast

"A gripping account of one woman's confrontation with the terror and heartbreak of her past. Harding combines true crime and family saga to illustrate the aftershocks of trauma, and the courage, tenderness, and humor that recovery requires." —Melissa Febos, author of ABANDON ME

"Compelling… Harding is completely honest, whether describing her wariness, defiance, bewilderment, self-doubt, or the truths she eventually discovered about herself and her parents. Her unsparing and candid observations allow readers to really get to know this strong, determined survivor." —Booklist

"Debora Harding writes with a stunningly original mixture of insight, wit, and humanity about a life packed with so much drama, loss and resilience that you can't believe its not an epic work of fiction." —Kate Weinberg, author of THE TRUANTS

"In this compelling and unflinching memoir which switches between past and present, Harding... unravels the impact of this random act of violence and of her dysfunctional childhood. It's a tale of trauma and PTSD, but also of recovery through the healing power of restorative justice, and of enduring love." —Bookseller, Editor's Choice

"A searing literary work that will help many of us see trauma in a different light. In strong and powerful prose Debora Harding shows us what it means to move forward through grief." —Julia Samuel, author of THIS TOO SHALL PASS

"Gripping . . . you are drawn in straight away." —BBC Radio 2

"Extraordinary, so powerful and like nothing I've read. Astonishing book. It deserves to be the most massive hit." —Kate Mosse, author of LABRINYTH

"I have just finished reading Dancing with the Octopus... You are lucky! The electricity of this true crime memoir awaits you." —Lemn Sissay, author of MY NAME IS WHY, on Twitter

"Debora Harding's book is a beautiful and exacting monument to resilience and recovery." —The Telegraph

"It's as gripping as any thriller and as moving as any novel you're ever likely to read." —Paul Chahidi, actor, on Twitter

"A powerful true story about a violent crime, a dysfunctional family, resilience, reckoning and recovery." —BBC Women's Hour

"With remarkable narrative skill, Harding untangles the lingering effects of family dysfunction and criminal trauma. This is a page-turner with a deep heart and soul, full of forgiveness but demanding of accountability." —BookPage, "Best Books of 2020: Memoirs"
Bloomsbury Publishing, 9781635577846, 384pp.
Publication Date: October 5, 2021
About the Author
Debora Harding grew up in the Midwest and then spent three decades immersed in Washington politics. While cycling across America she met her English husband. She is mother of two children and is now a full-time writer and activist. She splits her time between the United States and Great Britain.
1. The memoir takes place in Nebraska, Iowa, West Virginia, and England, among other locations. What's the importance of place in Harding's story? How has geography shaped her life, and how has she made homes, for herself and loved ones, in different settings?
2. Harding's father (Jim Cackler) is a complex man. What adjectives would you use to describe him? How would you describe his relationship with the protagonist and her sisters?
3. Harding details years of abuse at the hands of her mother (Kathleen Cackler). How did the members of the author's family cope with this abuse? What adaptations did they develop to shield themselves and comfort others?
4. Harding mentions, in her epilogue, that she wants to "portray 'victims' realistically" (372). Before, during, and after the attack, Harding demonstrates remarkable resilience and agency. What does Harding gain from recalling, corroborating, and writing down her experience?
5. Part of Harding's resilience is her ability to accept the help of others. How does her husband Thomas support her? What tools and advice does Dr. H provide?
6. Discuss the role race plays in the narrative. How does Harding work serious considerations of race into the story of her attack and its aftermath? How does Charles Goodwin understand race to have informed his own experiences?
7. Like Charles (Mr. K), Harding's mother has had significant challenges in life. How does Kathleen explain away, or justify, her abuse of her children and husband? How does Harding balance empathy for Kathleen with her own traumatic memories of her mother's violence?
8. What forms of support does Harding find in the Omaha community, in the immediate aftermath of her kidnapping and assault? And whom does she rely on when she returns to Omaha as an adult?
9. How is the "dancing octopus" introduced in the narrative? Whose creation is it? And when Harding sees a real octopus, years later, what does she feel? With whom does she share this second experience?
10. Jim eventually reveals his own traumatic memories to Harding. What are these memories, and how does he tell his story? What are the coping mechanisms and kinds of fellowship––productive and unproductive––Jim turns to as he grows older?
11. How does Kathleen respond to Jim's death?
12. Who are Harding's role models? What lessons do they teach her?
13. Describe the book's narrative structure. Why do you think Harding chose to tell her story this way? What insights does this structure make possible for the reader?
14. On finishing the book, do you feel that justice has been served–-for Harding, her siblings, and others who were harmed? How have characters repaired, or tried to repair, their relationships?
15. Which relationships has Harding let go of or moved on from? And what are some of the new, strong relationships she's forged as an adult?