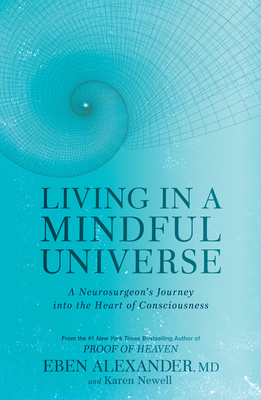 Living in a Mindful Universe: A Neurosurgeon's Journey Into the Heart of Consciousness (Paperback)
A Neurosurgeon's Journey Into the Heart of Consciousness
Rodale Books, 9781635650655, 208pp.
Publication Date: October 17, 2017
About the Author
Eben Alexander, MD, was an academic neurosurgeon for over 25 years, including 15 years at the Brigham & Women's Hospital, Children's Hospital, and Harvard Medical School in Boston, with a passionate interest in physics and cosmology. He is the author of the #1 New York Times bestseller Proof of Heaven and The Map of Heaven. Karen Newell is a life-long seeker of esoteric wisdom and has amassed a wealth of firsthand experience exploring realms of consciousness. She is the cofounder of Sacred Acoustics, an innovator in the emerging field of brainwave entrainment audio recordings used to help listeners reach transcendental states of awareness.
Advertisement