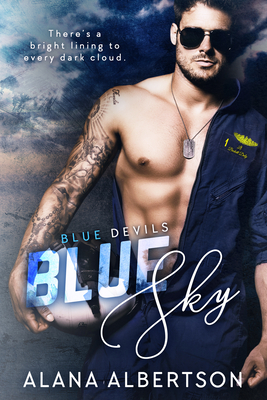 Blue Devil (Paperback)
Everafter Romance, 9781635762020, 300pp.
Publication Date: March 8, 2018
Description
FIRST IN A BRAND-NEW SERIES For twelve weeks every year, the Blue Angels descend from the heavens and land in El Centro, California. The residents treat the pilots like gods: the city council members host black-tie galas, little old ladies bring them homemade lunches, and groupies wait by their rooms to satisfy their desires. Everyone worships them--everyone, that is, except for me. My father was an Angel--he spent eight weeks loving my mother and then flew off into the sunset, never to return to her, nor to meet me. I hate everything about them: their blue flight suits, their black aviators, and their arrogant grins. When I'm forced to plan a fundraiser with cocky pilot Beckett Daly, I refuse to repeat my mother's mistake, even if he's the sexiest man I've ever met. No matter how hard he tries to seduce me, I'll never let down my guard for this Devil in an Angel's disguise.
Advertisement