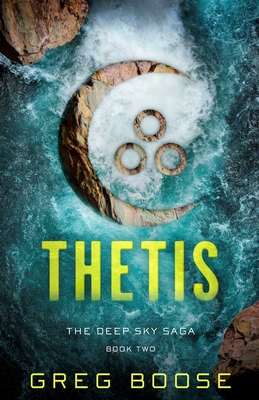 Thetis
The Deep Sky Saga - Book Two
Paperback

* Individual store prices may vary.
Description
Blind and broken, orphaned teenager Jonah Lincoln reluctantly boards a rescue ship bound for the planet Thetis, but not before it picks up a few more surprising and dangerous survivors from the massacre on the moon Achilles. After regaining his sight, Jonah sees the gated colony on Thetis is just as he feared--cloaked in mystery and under an oppressive rule with no one to trust--and that outside the walls, it's even worse. Surrounded by terrifying new landscapes and creatures, Jonah and his friends fight to save the colony and restore order to the planet. Just as Jonah grasps his near-impossible mission, the alien voices from Achilles return, pushing him to discover the truth about the Silver Foot Galaxy and his role in both its future and past. And when another ship arrives, it's then Jonah knows he has to make the ultimate sacrifice.
Diversion Books, 9781635764581, 258pp.
Publication Date: October 9, 2018