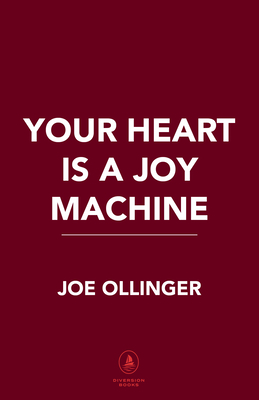 Your Heart Is a Joy Machine (Paperback)
Diversion Books, 9781635766080, 240pp.
Publication Date: July 23, 2019
* Individual store prices may vary.
Description
Samantha Calder is one of a rare breed of people called gleemers, who have the remarkable power of contagious emotion. Whatever Sam feels, others around her feel with extreme intensity. She works as a human drug in an underground club run by a mysterious businessman named Blue Orrick, who sells the secondhand magnified happiness of Samantha and another gleemer, Terry, to a wealthy clientele. But Samantha's power is also a handicap, as she can't turn it off. So she lives a solitary life, avoiding other people and muting her own feelings. To deal with some of the challenges of running his unique club, Blue Orrick hires a college freshman named Wes Tarrison, who has been unable to experience emotions normally since a trauma in his youth. Being around Samantha lets Wes feel things again, like a normal person. An ancient cult now known as The Vril Society (based on a real-life WWII-era Nazi organization of the same name), which has used gleemers for centuries to shape world events by influencing peoples' emotions at critical times, searches the world for gleemers. To the Society and its mysterious, nameless leader, all gleemers must either join and fall in line, or die. Wes and Sam appear to be made for each other. Like interlocking pieces of a puzzle, each makes up for the broken parts of the other. But as they evade The Vril Society and government agents the new love between Wes and Samantha will be tested, and the two must find a way to survive without allowing Samantha's secret to be discovered.
or
Not Currently Available for Direct Purchase