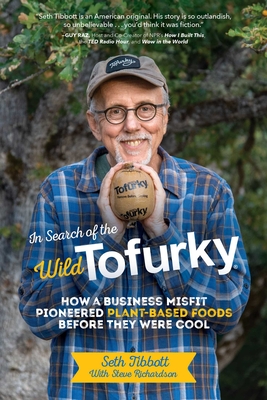 The Tofurky Story (Hardcover)
How We Pioneered Plant-Based Meals for the Dinner Table
Diversion Books, 9781635766530, 288pp.
Publication Date: April 14, 2020
* Individual store prices may vary.
Description
From treehouse dream to global brand, Torfuky founder Seth Tibbott tells the triumphant story of a family-owned, eco-friendly enterprise that led the great vegan renaissance and made millions--without selling its soul. "If there ever was a person more ill-prepared to run a business than I was in 1980," writes Tofurky founder Seth Tibbott, "I have yet to meet them." Against all odds, however, this tree-hugging educator with no business background managed to build a global plant-based food brand worth millions. How did he do it? This book details the improbable journey from treehouse to state-of-the-art eco-manufacturing plant churning out 12 million pounds of Tofurky per year. It wasn't an easy ride--the first nine years of business brought in a grand total of $31,000--but Seth held on, experimenting with products, staying true to his belief in eco-friendly practices, and, when necessary, getting out of his own way. For anyone who feels they have something great to offer the world but lacks formal business training, this is a story about hope, grit, and selling the dream--without selling out.