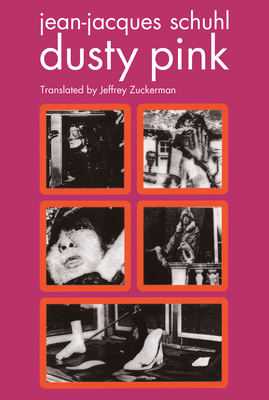 Dusty Pink (Semiotext(e) / Native Agents) (Paperback)
Semiotext(e), 9781635900132, 128pp.
Publication Date: September 11, 2018
* Individual store prices may vary.
Description
A cult classic in France, the first translation of a novel that captures a subjective stroll through an underground, glamorous Paris
finally there are the rolling stones who call for all these at the same time among them and around them: the policeman, the cross-dresser, the dancer, Frankenstein, the dandy, the robot
--from Dusty Pink
Written with the hope of achieving a "dreary distant banality," Jean-Jacques Schuhl's first novel is a subjective stroll through an underground, glamorous Paris, a city that slips into the background but never disappears, hovering on the verge of its own suppression. An elegiac and luminous cut-up, Dusty Pink brings together race wire results, editions of France-Soir, the lyrics to well-known British songs, scripts from famous old films, pharmaceutical leaflets, fashion ads, and strips and scraps of culture in which the avant-garde and academicism blur in an overview of the cultural scene. This world of atmospheres, portraits, and dazzling associations of ideas creates a plane of shimmering surfaces.
Published in French in 1972, Jean-Jacques Schuhl's Dusty Pink became a cult classic. This is its first translation.