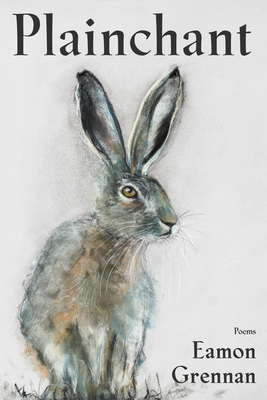 Plainchant
Paperback

* Individual store prices may vary.
Description
Grennan's new collection shows again his powers of close, patient, plainspoken observation. Whether his gaze falls on the dash of a hare, dive of a gannet, heavy stillness of a rain-flecked cow, the song of a lark, or the scurry of an ant across a page of Celan, the poem that emerges is a celebration of the momentary fact, how a particular detail can, when sufficiently attended to, glow with the truth of its own unrepeatable self. Set mostly in the landscape of coastal Connemara, these poems can also bring to vivid life a painting by Bonnard, a family walk, a childhood memory, a chance encounter, a man scything a field, or a brief probing of the work of Beckett. Paying attention is this poet's credo, coaxing his simple but layered, often interrogative language into revealing shapes. Grennan also chooses the repeated format of the poems themselves (justified right and left margins of different widths), aligning accident with design, choice with chance, to articulate his sense of the world as an energy poised dynamically between fact and form, between the time-anchored data of the world and the shaping rapture of art. These are poems that serve--through their intensely observed details and the rich, patient exactitudes of Grennan's language--to sharpen our own habits of attention, renewing our sense of the often unnoticed worlds around us.
Red Hen Press, 9781636280134, 72pp.
Publication Date: June 28, 2022