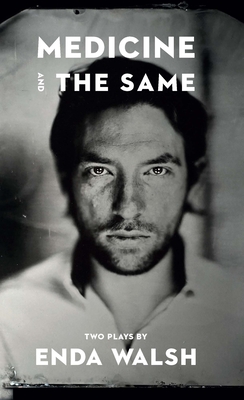 Medicine and the Same
Paperback

* Individual store prices may vary.
Description
"One of the
most fiercely individual voices in theatre today." --New York Times John Kane
is sitting on a hospital gurney, and very shortly a jazz percussionist, two women
called Mary, a very old man and a giant lobster will arrive. Then everything
will start.
Medicine is a dark and frequently absurdist play.
Devastatingly funny and profoundly moving, it examines how, for decades, we have
treated those who we call "mentally ill."
It was first
produced by Landmark Productions and Galway International Arts Festival as part
of the Edinburgh International Festival, prior to performances in Galway and
Brooklyn.
This edition
also includes Walsh's play The Same, about two women who meet in a
psychiatric institution, which won the The Irish Times Irish Theatre
Award for Best Play.
Theatre Communications Group, 9781636700960, 96pp.
Publication Date: December 14, 2021