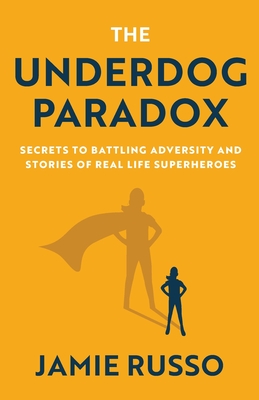 The Underdog Paradox
Secrets to Battling Adversity and Stories of Real Life Superheroes
Paperback

* Individual store prices may vary.
Description
Marcus Bullock was sixteen years old when he was sentenced to eight years in an adult maximum security prison. Today, he's the founder and CEO of Flikshop, the mobile application keeping families connected to incarcerated loved ones.
The most incredible stories are often the ones that don't make the biggest headlines. The Underdog Paradox: Secrets to Battling Adversity and Stories of Real Life Superheroes chronicles the journeys of five entrepreneurs who defy the odds en route to building a brighter future.
This book shows that anyone can go from ordinary to extraordinary by channeling an underdog mindset. No matter who you are, where you're from, or what you want to be, you have the power to make a difference.
New Degree Press, 9781636765631, 150pp.
Publication Date: December 9, 2020