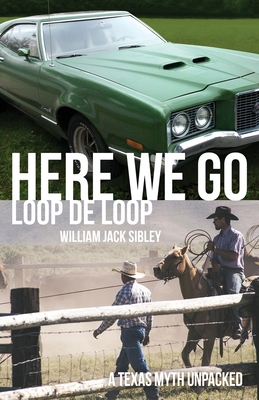 Here We Go Loop De Loop
Paperback

* Individual store prices may vary.
Description
"Put me in a car with Bill Sibley on a road trip across the nation and everything will be just fine. His spectacular voice, his aptitude for creating instantly indelible characters in richly funny scenes, his perfect pacing and splendid particularity are dazzling and hypnotic. Storyteller supreme Here We Go Loop De Loop lifted my mood entirely."
- Naomi Shihab Nye, Young People's Poet Laureate, Poetry Foundation
"Wonderful example of generous escapism and a book to be recommended."
- Kirkus Reviews
"A satirical small-town Texas comedy with welcome, surprising heart. Sibley's boisterous comic novel blends small-town satire and humanist warmth as it unspools its tales of isolated people learning to love. His prose is sharp and evocative. At its best, Here We Go... finds these snared coyotes daring to find new ways to love." - Booklife
"Larry McMurtry meets A Midsummer Night's Dream. This is Sibley's best yet - a rollicking screwball comedy with a heart as big as Texas."
- Steven L. Davis, Author, Past President, Texas Institute of Letters
---
A cowboy, an heiress, her brother's husband...and a badass 72 Mercury Montego.
This is the story of a her loving a him - who's in love with another him - and that other him enduring an unrequited love for the original her. With a small-town Texas appreciation, this book is replete with humor, adversity, and the tenacity of survivors unwilling and unable to acknowledge defeat.
Here We Go Loop De Loop by William Jack Sibley has greed, lust, sexuality, spiritual enlightenment, more lust, xenophobia, and the meaning of a life worth living, all woven into a single, outrageous knot in the insulated town of Rita Blanca, Texas. The author, a fifth-generation Texan and a resolute seeker of wisdom, truth, and the occasional virtuosic lie, with humor and reflection, has wrought a story of humanity through characters doing the best they can - just not terribly well.
Atmosphere Press, 9781637527757, 332pp.
Publication Date: September 1, 2021