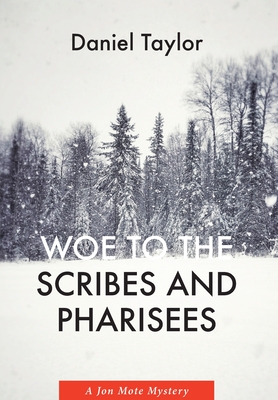 Woe to the Scribes and Pharisees
A Jon Mote Mystery
Hardcover

* Individual store prices may vary.
Other Editions of This Title:
Paperback (5/15/2020)
Description
In this, the third novel in the Jon Mote Mystery series, Jon and his special-needs sister, Judy, find more bodies showing up in their lives. This time it's Bible translators.
In Woe to the Scribes and Pharisees, Daniel Taylor's unique blend of wit, satire, drama, and provocative meditations on the Big Questions is once again on full display.
Jon Mote is determined to leave behind forever both the voices that once haunted him and his life-long confusion about the meaning of his life. He reconciles with his wife, Zillah, and takes a job as a book editor. When the publishing company that employs Jon decides to get in on the Bible-selling business, Jon finds himself in the last place in heaven or on earth that he would have expected: as a member of a Bible translation committee.
Knowing nothing about the Bible, the publisher assembles a team of translators based on the principles of diversity and name recognition. Wildly different understandings of nearly everything--theology, the meaning of texts, the direction of history, the nature of reality and of the church, among others--leads to take-no-prisoner clashes on issues large and small. While these surface tensions point to a profound collision of understandings of the cosmos and the human condition, Jon soon finds himself asking if they are also a matter of life and death.
Slant Books, 9781639820344, 300pp.
Publication Date: May 15, 2020