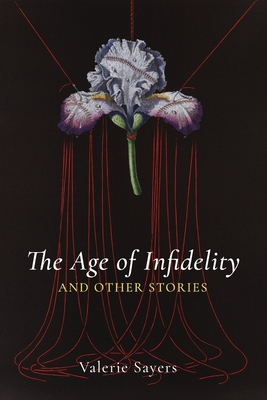 Age of Infidelity and Other Stories
Paperback

* Individual store prices may vary.
Other Editions of This Title:
Hardcover (6/3/2020)
Description
In the spirit of Muriel Spark and Walker Percy, The Age of Infidelity's eleven stories embrace the comic, the absurd, and the dead serious. Faithless parents betray their children, the young betray the old, and lovers betray each other--but somehow these characters cling to hope. Aging white cheerleaders shout through an online megaphone, remembering a time when racial equality seemed almost possible; a teenager endures her father's abandonment as her mother's psychotic episodes pick up pace; an old couple on the lam from the Constitutional Guard of the future hides out in a garage reminiscent of our consumerist past. In an age many call post-religious, these characters want to believe in something, but they're not always sure what that something is. Set in landscapes from the small-town South to New York City, from a parched Midwest to a deserted Dublin, these stories time-travel from our Jim Crow past to an imagined future of warehouses for the aged where robots do the nursing. With what the Washington Post describes as her ""distinctive brutal elegance,"" Valerie Sayers writes playfully, powerfully, and musically. These stories form an album riffing on our age, the Age of Infidelity.
Slant Books, 9781639820481, 148pp.
Publication Date: June 3, 2020