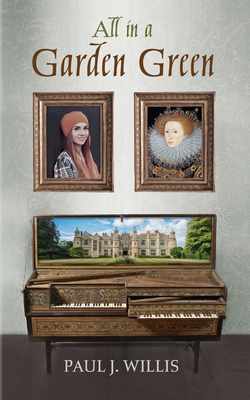 All in a Garden Green
Paperback

* Individual store prices may vary.
Other Editions of This Title:
Hardcover (6/24/2020)
Description
Thirteen-year-old Erica Pickins does not want to play the piano--and she definitely does not want to go to England. But her father must take family and students for a fall semester abroad, and her mother insists she still practice, every day. In England, their new home becomes Hengrave Hall, a sixteenth-century manor house presided over by a group of nuns. While exploring with her new friend Pedro, Erica walks through a chamber door...into the Year of Our Lord 1578. There she is startled to find a music master in doublet and hose impatiently waiting for her. He mistakes her for Margaret, the elder daughter of the house, who is late for a lesson on the virginal--a forerunner of the piano. It seems that in a matter of days Queen Elizabeth will arrive on a formal visit, and the girl is to play for her as part of the planned entertainments. Erica has no choice but to play along and pretend that she is Margaret. With a little help from her brainy friend Pedro, and after making a few whopping social blunders in welcoming the Queen of England, Erica manages to pull off her final performance--but not before the real Margaret reappears at exactly the wrong moment....
Slant Books, 9781639820603, 172pp.
Publication Date: June 24, 2020