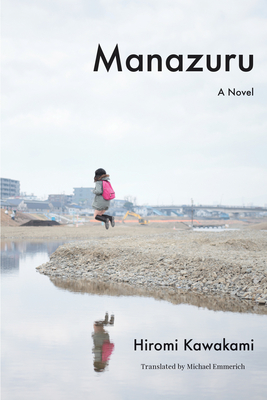 Manazuru (Paperback)
Counterpoint LLC, 9781640090187, 224pp.
Publication Date: November 14, 2017
* Individual store prices may vary.
Description
Both startlingly restless and immaculately compact, Manazuru paints the portrait of a woman on the brink of her own memories and future.
Twelve years have passed since Kei's husband, Rei, disappeared and she was left alone with her three-year-old daughter. Her new relationship with a married man--the antithesis of Rei--has brought her life to a numbing stasis, and her relationships with her mother and daughter have spilled into routine, day after day. Kei begins making repeated trips to the seaside town of Manazuru, a place that jogs her memory to a moment in time she can never quite locate. Her time there by the water encompasses years of unsteady footing and a developing urgency to find something.
Through a poetic style embracing the surreal and grotesque, a quiet tenderness emerges from these dark moments. Manazuru is a meditation on memory--a profound, precisely delineated exploration of the relationships between lovers and family members.
About the Author
Bestselling author Hiromi Kawakami's acclaim for her essays, stories, and novels include the Pascal Short Story Prize for New Writers and the Akutagawa Prize. Her novel Strange Weather in Tokyo was shortlisted for the 2013 Man Asian Literary Prize and the 2014 International Foreign Fiction Prize. Manazuru won the Japan-U.S. Friendship Commission prize. She lives in Japan, where she taught biology and is a member of the Science Fiction Research Association. Michael Emmerich is the translator of several books, He holds a PhD in Japanese Literature from Columbia university and was a Costen Postoctoral Fellow at Princeton University.