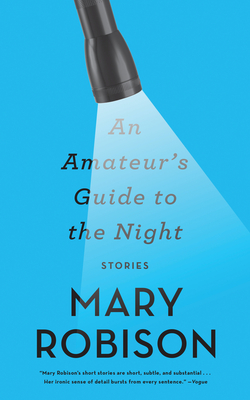 An Amateur's Guide to the Night (Paperback)
Stories
Counterpoint LLC, 9781640090897, 144pp.
Publication Date: February 12, 2019
* Individual store prices may vary.
Description
"Mary Robison's short stories are short, subtle, and substantial. . . Her ironic sense of detail bursts from every sentence." --Vogue An Amateur's Guide to the Night stands as a perfect example of Mary Robison's beloved narrative style: purposeful, clipped, and devastating in its restraint. Reflecting on the life of disaffected youth, these stories speculate on how they often manage to remain deferent towards the rest of society--and document how spectacularly they often fail. "An Amateur's Guide to the Night continues Robison's practice of penetrating the heart. . . It's an intimate, enriching experience." --San Francisco Chronicle "These thirteen stories are glimpses from a moving train into lit parlors, dinettes, bedrooms and dens. . . Think of Robison as the engineer, blowing the whistle, calling the stops and starts; invisible when you want to ask her why we're stalled here in the middle of nowhere, between stations, jobs, relationships and decisions." --Los Angeles Times "It's my hope that An Amateur's Guide to the Night will win her the readership she deserves. No American short story writer speaks to our time more urgently or fondly than Robison." --David Leavitt, Village Voice
About the Author
MARY ROBISON was born in Washington, D.C. She is the recipient of a Guggenheim Fellowship, two Pushcart Prizes, an O. Henry Award, the Los Angeles Times Book Prize for Fiction, and the 2018 Arts and Letters Award in Literature. She is the author of four novels and four story collections. She lives in Gainesville, Florida.