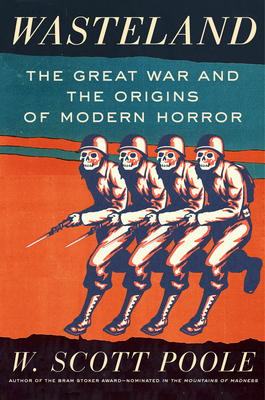 Wasteland
The Great War and the Origins of Modern Horror
Hardcover

* Individual store prices may vary.
Other Editions of This Title:
Digital Audiobook (10/15/2018)
Paperback (10/15/2019)
MP3 CD (10/16/2018)
Compact Disc (10/16/2018)
Compact Disc (10/16/2018)
November 2018 Indie Next List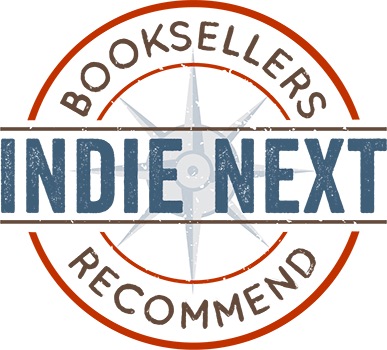 "
Wasteland
is as breathtaking as it is sensitive. The backdrop of bloodshed that is the Great War is almost its own character in Poole's writing. The early lives and war experiences of each man lend themselves so well to the dissection of the works produced by those who returned but never really came back. Poole's latest is dead on with sharp analysis and drinkable prose as he illustrates the hunger for horror, the almost compulsive need to relive and re-experience the trauma, and the irrevocable mark on the landscape of our psychology and pop culture."
— Bethany Kibblesmith, The Book Table, Oak Park, IL
View the List
Description
The Washington Post, "One of the Best Books to Take You Off the Beaten Track"
 
A historian and Bram Stoker Award nominee explores the birth of modern horror films and literature—tracing their origins back to the confluence of military history, technology, and art circa World War I

From Nosferatu to Frankenstein's monster, from Fritz Lang to James Whale, the touchstones of horror can all trace their roots to the bloodshed of the First World War. Bram Stoker Award nominee W. Scott Poole traces the confluence of military history, technology, and art in the wake of World War I to show how overwhelming carnage gave birth to a wholly new art form: modern horror films and literature.


"Poole's general conclusions about World War I's transformation into art, and the process of psychological displacement that accompanied it, are incontestable." —The Wall Street Journal
Praise For Wasteland: The Great War and the Origins of Modern Horror…
Praise for Wasteland

The Washington Post, One of the Best Books to Take You Off the Beaten Track
Unbound Worlds, One of the Best Sci–Fi and Fantasy Books of October 2018

"Wasteland, W. Scott Poole's exploration of some of the Great War's consequences for popular art, is fully attuned to the conflict's devastating psychological impact . . . Highly persuasive . . . Poole's general conclusions about World War I's transformation into art, and the process of psychological displacement that accompanied it, are incontestable." —D.J. Taylor, The Wall Street Journal

"By approaching horror less like a film or literary genre and more as a mode of storytelling, Poole casts a wide net for his admittedly bitter history. Wasteland explores the postwar output of writers, poets, painters, and filmmakers alike, moving neatly between the works of artists from Franz Kafka to James Whale. He also draws direct connections between emerging horror icons and the medicine and machinery that allowed more than 40 million people to die during the war . . . A must–read for those chasing our own cultural demons, real or imagined." —Matthew Monagle, The Austin Chronicle

"W. Scott Poole makes a compelling case that [the First World War] launched a great age of horror fiction . . . Poole has made an important contribution to cultural history. Wasteland reveals how horror stories can have even darker roots." —Bryan Alexander, Reason

"Tackling the indescribable horrors of wartime is a delicate but necessary task, as Poole ventures in his latest title. Beginning with the Great War, the author exhaustively discusses the influences each era's war had on their directors, writers, actors and audiences of the horror genre, all while giving history lessons of the war in tow." —Fangoria

"Poole writes with empathic insight . . . The arc of Wasteland spans wide across the arts . . . He writes fluidly and with sharp intent about the traumatized and boundary shattering anxieties shot through the work of the postwar surrealists, the war–inflected apocalyptic racist horror of Lovecraft, and what he sees as the shadow of war in the fiction of Kafka . . . His skilled knitting together of a broad range of genres and the spirit of unease permeating them all carries its own salient kind of moral horror." —Chris Barsanti, Rain Taxi

"A sophisticated work of cultural history . . . The book's wide–ranging erudition, strong prose, and clear love and fascination with both history and horror . . . will appeal to a variety of readers." —Jesse Kavadlo, PopMatters

"[A] fascinating new book about how [World War I] reshaped western culture . . . Poole is a very gifted writer." —Gene Walz, Winnipeg Free Press

"Poole brings a scholar's eye to the horror found in literature, film and other artistic expressions ever since [World War I] . . . Wasteland will appeal to film and military buffs, horror fans, those interested in popular culture and those who seek a better understanding of the escalating violence of the last 100 years . . . A fascinating read." —Bill Schwab, The Missourian

"Wasteland spans multiple nations, dozens of battles, and traces how warfare influenced artists of all crafts. Moving beyond prejudiced perceptions of high– and low–brow art, as well as the various designations used to pigeonhole artists, Poole reveals the connective tissue holding together the bones of modern monsters." —Charleston City Paper

"A fascinating read." —Vampires.com

"Thoroughly engrossing cultural study . . . Poole persuasively argues that the birth of horror as a genre is rooted in the unprecedented destruction and carnage of WWI . . . Will make it hard for readers who haven't considered the wartime context for horror's emergence to forget it." —Publishers Weekly (starred review)

"Poole brings a scholar's eye and a devotee's heart to a study of the literary, film, and artistic incarnations of horror from the World War I period to today." —Kirkus Reviews

"Elegantly written and cogently argued, Wasteland convincingly demonstrates the modern horror genre's origins in the great Dance of Death that was the First World War." —David J. Skal, author of The Monster Show: A Cultural History of Horror

"W. Scott Poole combines smart readings of the horror classics with detailed knowledge of twentieth–century history, art, and literature to dig deep into the serious side of these popular entertainments. I thought I already knew the subject inside out, but Wasteland introduced me to fresh facts, new ideas, and surprising connections. This is cultural history of a very high order: intelligent, lively, and wonderfully readable." —Christopher Bram, author of Gods and Monsters

"A book I never really thought I would read, as I don't care for horror; I flew through the pages. This is one of the most intriguing histories of war and how its influence has reached into every aspect of our lives to this day. I simply could not put this book down!" —Shannon Alden, Literati Bookstore (Ann Arbor, MI)

"This is a book that might appear to be geared toward fans of horror, but anyone interested in history or cultural studies will find Poole's thorough analysis fascinating." —Dave Lucey, Page 158 Books (Wake Forest, NC)


Praise for In the Mountains of Madness

"A deep plunge into the Lovecraft–ian dark side. Poole enthusiastically explores how H.P. Lovecraft (1890–1937) influenced modern pop culture . . . Poole seamlessly weaves biography and criticism as he shows how the fodder of Lovecraft's mental state was transformed into the eerie, occult–infused stories Nail Gaiman calls 'where the darkness begins' . . . [T]horoughly enjoyable and highly readable." —Kirkus Reviews

"Must reading for both loyal Lovecraft fans and biography lovers." —Booklist

"This work by Poole makes Lovecraft's story accessible to casual readers without forsaking the level of detail expected of a more scholarly work... this book entertains and surprises, as with Poole's decision to write in the first person—he's a wry and jovial narrator. He also takes pains to explore Lovecraft's influence upon art and popular culture... This interesting biography also provides new perspectives on the author's character that will incense the keepers of Lovecraft's mythos." —Library Journal

"H.P. Lovecraft is having one hell of a resurgence. Luckily, the author of the man's latest biography is the smart, shrewd, and insightful W. Scott Poole. In The Mountains of Madness gives a welcome accounting of Lovecraft's career but, importantly, urgently, Poole also offers a new outlook on the women in Lovecraft's life. His mother and wife, dismissed or vilified for so long, are cast as some of his most essential supporters. What a welcome new point of view this book offers about this issue and so many others. What a wonderful testament to the lasting power and influence of H.P. Lovecraft." —Victor LaValle, author of The Ballad of Black Tom

"As Poe was to the 20th century, Lovecraft is to the 21st, and W. Scott Poole's book is his Horrible Holiness's Gospels, his Revelations, and his Necronomicon, all in one, like some kind of twisted trinity guiding us deep into the mountains of madness." —Grady Hendrix, author of My Best Friend's Exorcism

"Poole's grasp of Lovecraft's life is wide reaching and impressive as is his understanding of Lovecraft's current place within popular culture. Readers will find it impossible to ignore Lovecraft after this." —Carl Sederholm, author of The Age of Lovecraft

"A fascinating journey of H. P. Lovecraft's visions of things to come. The secret of Lovecraft revealed a page at a time. A must read for all true fans of horror." —Jonny Coffin, owner of Coffin Case

Praise for Vampira

"W. Scott Poole has written a fascinating and illuminating socio–sexual history of the last half decade of American Pop Culture....W. Scott Poole explores deftly and accurately the history and the politics of both feminism and "the outsider," the parts of America pushed to the curb but yearning for acceptance, love, and financial success, the "new and shiny" promise of the (supposed) post war era. Poole has done a great job in bringing such a variety of disparate pieces into a singular whole, and this book should be bought and read by anyone interested in the unspoken history of Hollywood, and the darker story of our culture." —The Examiner

"A fascinating journey through 1950s America...this pioneering book is a tribute to the change that Vampira incited and the awakening that so many unknowingly received from her presence." —Pasatiempo (Santa Fe)

"Poole is as concerned with the larger social changes afoot in mid–century America and uses the Vampira narrative to approach the second half of the 20th century from a fresh, and new thought–provoking perspective...[Vampira] provides an interesting and singular window into a time in the nation's past that can hardly be over–examined, especially as so many of the battles described are still being fought and it can often seem as if some of the hard–won gains of the era are slowly being given up." —Charleston City Paper

"Poole goes to great, and effective, lengths to identify the attempts at social engineering that fostered specious notions of maleness and femaleness in the name of governmental control and selling the American dream. But the most impressive thing (besides his impeccably researched historical insight) is his understanding of Nurmi and her character in that context."—Delirium Magazine

"Finally, Poole lovingly gives Vampira her due." —Booklist (starred review)

"Before there was Dr. Morgus, Svengoolie, and Elvira, there was the titular Vampira. This stone–cold winner belongs in every American studies collection." —Library Journal (starred review)

"Scott Poole has the chops, the Hollywood savvy, and the horror genre's insider smarts to write a killer book on Vampira. I'll be first in line to grab a copy." —Jonathan Maberry, multiple Bram Stoker Award winner and New York Times bestselling author of Assassin's Code and Dust & Decay

"Horror hostess, bondage goddess, Charles Addams cartoon come to life, Vampira was every first–generation fanboy's wet dream. Scott Poole takes us on an unforgettable ride through the overlapping underworlds of B+D magazines, Hollywood noir, and early political liberation movements that inspired actress Maila Nurmi to challenge a postwar culture bent on stifling women's, choices, bodies, and desires. This book is a subversive masterpiece." —Sheri Holman, author of Witches on the Road Tonight and The Dress Lodger

"W. Scott Poole's last book, Monsters in America, was a dazzling work of cultural history: smart, funny, subversive and wildly entertaining. He showed a special gift for playfully saying serious things. His new book is even more wonderful. The life of Maila Nurmi, better known as the late–night TV hostess Vampira, is a great, strange story in itself, but also allows Poole to explore our attitudes about sex, death, fear, and difference. 'The Lady of Horror' was famous in the 1950s, but she is a remarkable symbol who connects backward to Poe and forward to Goth. She is as American as the Statue of Liberty." —Christopher Bram, author of Gods and Monsters and Eminent Outlaws: The Gay Writers Who Changed America

"Vampira is up there with Vincent Price for lovers of the macabre, an icon whose shadow and influence lingers long after death. She's not only important to modern children of the night for being the first TV horror host, but as the original 'Glamour Ghoul,' whose style has inspired generations of Goth Girls to adopt the sexy undead look as their own. But there is more to her story than her ability to look good screaming, and Scott Poole, whose writing on the dark side of popular culture has proven to be some of the smartest, sassiest commentary on American society around, is the man to tell it." —Liisa Ladouceur, author of Encyclopedia Gothica

"An expert critic of pop culture, W. Scott Poole is one of the finest historians of all that is wicked, salacious, and sexy in America. By looking into the life and times of Maila Nurmi, the former stripper turned television's dark goddess of sex and death, Poole unveils a new side of midcentury America, which we too often forget the steamy, scary, and sensational." —Edward J. Blum author of The Color of Christ: The Son of God and the Saga of Race in America

"Vampira represents a way to talk about fifties culture, especially about its political and moral pressures. Scott Poole has shown how brilliantly he can unearth cultural fears and desires." —James R. Kincaid, author of Erotic Innocence
Counterpoint, 9781640090934, 304pp.
Publication Date: October 16, 2018
About the Author
W. Scott Poole is a professor of history at the College of Charleston who teaches and writes about horror and popular culture. His past books include the award–winning Monsters in America and the biography Vampira: Dark Goddess of Horror. He is a Bram Stoker Award nominee for his critically acclaimed biography of H. P. Lovecraft, In the Mountains of Madness.
or
Not Currently Available for Direct Purchase