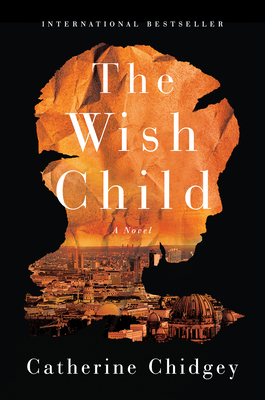 The Wish Child (Hardcover)
Counterpoint LLC, 9781640090972, 384pp.
Publication Date: October 2, 2018
* Individual store prices may vary.
Description
WINNER OF THE NEW ZEALAND BOOK AWARDS ACORN FOUNDATION FICTION PRIZE
"A remarkable book with a stunningly original twist." --
The Times
(London) This internationally bestselling historical novel follows two children and a mysterious narrator as they navigate the wreckage of their home in WWII Berlin
Germany, 1939. Two children watch as their parents become immersed in the puzzling mechanisms of power. Siggi lives in the affluent ignorance of middle-class Berlin, her father a censor who excises prohibited words ("promise," "love," "mercy") from books. Erich is an only child living a lush rural life near Leipzig, tending beehives, aware that he is shadowed by strange, unanswered questions.
Drawn together as Germany's hope for a glorious future begins to collapse, the children find temporary refuge in an abandoned theater amid the rubble of Berlin. Outside, white bedsheets hang from windows; all over the city people are talking of surrender. The days Siggi and Erich spend together will shape the rest of their lives.
Watching over Siggi and Erich is the wish child, the mysterious narrator of their story. He sees what they see, he feels what they feel, yet his is a voice that comes from deep inside the wreckage of a nation's dream.
About the Author
CATHERINE CHIDGEY was born in 1970. She has degrees in creative writing, psychology, and German literature, and lived in Berlin for three years. Her debut novel, In a Fishbone Church, won the South East Asia and Pacific Region Prize in the Commonwealth Writers' Prize for Best First Novel, won the Betty Trask Prize, and was long-listed for the Orange Prize. Her second novel, The Strength of the Sun, was a New York Times Notable Book of the Year, followed by The Transformation in 2006. Chidgey lives in Ngaruawahia, New Zealand.
Praise For The Wish Child…
Praise for The Wish Child
Winner of the New Zealand Book Awards Acorn Foundation Fiction prize
"An incredible piece of writing...takes us inside the minds of the children and their families with such tenderness, humanity and psychological astuteness that it creates an understanding of why they loved and followed Hitler." ––New Zealand Listener
"Compellingly gentle and empathetic...one of our 'must read' novelists. It is a book difficult to put down and deserving of more than one reading." ––Otago Daily Times (NZ)
"This novel is remarkable for its authenticity, this is a fiercely determined act of imagining… Heart-rending." ––North and South (NZ)
"A brilliant, brilliant novel … a masterpiece." —Nine to Noon, Radio NZ
"You breathe the beauty of this writing so deep it seems like you've called it up from within yourself … the final revelation unveils a historical stain that leaves you reeling." —Waikato Times (NZ)
"Haunting and deeply evocative … something very special indeed. This is a meticulously crafted and superbly written novel … breath-taking." — Weekend magazine (NZ)
"Right from the first sentences I was caught up in the exquisite lure of the writing: musical, clear, lovingly tended. Nothing seems forced … I loved this book with its subterranean mysteries and spiky issues. I love the way, at this critical point in the world, when fundamental human values are violated, The Wish Child reminds us with grace and understated wisdom of a need to strive for universal good. I ached as I read. This novel is unmissable." —Sunday Star-Times (NZ)
"Classically Chidgeyesque in its complexity, its velveteen language and its dash of stardust … devastating power . . . There is longing and grief imprinted in its pages … She entertains while she horrifies." —Sunday magazine (NZ)
"Chidgey is a wonderful writer and this is a complex, emotionally devastating tale threaded with golden strands of humour." —The Dominion Post (NZ)
"An extraordinary novel, written not only with a real and close understanding of the history which it fictionalises … a brilliant novel, with a cohesive and persuasive vision of human beings under stress, a subtle prose-style and a major grasp of things that really matter." —Reid's Reader (NZ)
"Buy it. Read it. And re-read it." —Takahe magazine (NZ)
"Chidgey's writing has heart, humour and effortless style . . . every word, every idea and character, are carefully honed to perfection." —Best Summer Reads, Sunday Star-Times(NZ)
"A tour de force, a work of art, an insightful commentary on the horrors and pointlessness of war and violence, a love story … so beautifully written that it hurts. … gripping from start to finish … one of the best novels I have read this year. Actually, maybe one of the best novels I have read, period." — Booksellers NZ
"Stunning … I highly, highly recommend it … beautiful." —Best Books of 2016, Radio NZ
"A remarkable book with a stunningly original twist. " ––The Times (NZ)
"This is an absorbing story, intelligent and literary." ––Historical Novel Society
"A brilliant novel, with a cohesive and persuasive vision of human beings under stress, a subtle prose-style and a major grasp of things that really matter." ––Reid's Reader blog (NZ)
"I love this book... I love the way, at this critical point in the world, when fundamental human values are violated, The Wish Child reminds us with grace and understated wisdom of a need to strive for universal good. I ached as I read. This novel is unmissable." ––Stuff (NZ)
" An intriguing read " ––Fanny Blake, Woman & Home
"I have no doubt that Catherine Chidgey's novel is a very important contribution to literature about this particular period in history, and I feel certain it will stand the test of time." ––Maggie Rainey-Smith, Landfall Review
Praise for The Transformation
Barnes and Noble Discover Pick
"Her third [novel] and best so far…Chidgey could tackle any subject and produce something wonderful from it. She has that gift of the imagination that finds metaphor, contiguity and paradox wherever she looks, and a seemingly innate feel for structuring events, times and historical detail to make one whole, satisfying narrative out of a myriad unexpected parts." –– New Zealand Herald
"A skilfully written, period-perfect, atmospheric thriller…[Chidgey] writes as convincingly of the way to roll a fine cigar as she does about how to weave a chignon, or set out an orange grove." ––The Gazette (Montreal)
"Like Neruda, Chidgey has a sensual imagination. The New Zealand writer…is moved by the look and heft of things." ––The Globe and Mail (Canada)
"Chidgey is a gifted writer, and in this, her confident, commanding prose and vivid atmospherics hold the attention." ––The Guardian (UK)
"Catherine Chidgey's The Transformation brings the last century bursting to life. Who knew Tampa was so fascinating? If you don't know Chidgey now, you soon will. The strength of this book ensures that." ––Darin Strauss, author of Half a Life
"A story out of Edgar Allan Poe, with the requisite revelations about human nature, obsession, and sexuality." ––Miami Herald
"Dreamlike…The Transformation is meticulously researched; its hardy physicality convinces as surely as its misty emotional landscape baffles and allures." ––St. Petersburg Times (US)
"From its opening chapter, Chidgey's atmospheric resurrection of a bygone time embedded in a bizarre but entrancing story is as irresistible as the pull of a rip current." ––Orlando Sentinel (US)
"Haunting…well researched and intriguing…suspenseful and surprising." ––Roanoke Times (US)
"Poignant…Incorporating her research with an organic touch, Chidgey constructs a tale as enchanting as the hotel rising from its Florida swamp." ––Publishers Weekly (US)
"Chidgey spins a horror story which, miraculously avoiding easy sensationalism, is both troubling and haunting." ––Sunday Times (UK)
"Beautiful…Her previous novels were highly praised for their intelligence, their lucid prose and their characterization. Here she continues to demonstrate those strengths, but in very different territory." ––Times Literary Supplement
"This really is a novel to get lost in…. A highly original read, as beautiful as it is terrifying, which manages to be riotously chilling without ever going over the top." ––Sunday Express (UK)
Praise for The Strength of the Sun
New York Times Notable Book of the Year
Los Angeles Times Book Review Book of the Year
Time Out Magazine Book of the Year
"A fascinating novel in which widely separated simultaneous events—a girl's disappearance, a scholar's leaving his wife—develop or discover connections in a sort of quantum-mechanics way that seems to explore the idea of connectedness itself." —The New York Times (Notable Books of the Year)
"In combination, the disparate elements of Chidgey's novel create a dense and multifaceted whole, an arresting portrait of a world where the past never disappears entirely, but keeps returning to us—however imperfectly—in countless small and unexpected ways." —The New York Times
"[Chidgey] has written an elegant, connect-the-dots novel, in which each step the characters make toward one another proves emotionally treacherous." ––The New Yorker
"Deftly, in almost painterly fashion, Chidgey arranges her images and themes in a balanced, aesthetically pleasing composition.... The Strength of the Sun is a beautifully crafted, often poignant work." ––Los Angeles Times
"A wonderful new talent." ––Nick Hornby, author of How to Be Good
"If novels were attics, The Strength of the Sun would be a small but overstuffed one, the sort of place you could spend hours browsing in.... Fascinating...Every one of the objects she has gathered plays a role in her intricate narrative plan." ––Gary Krist, The New York Times Book Review
"[A] richly layered tale on a kaleidoscope of themes...Strength of the Sun shines brightly enough to make this worth a studied read." ––The Seattle Times
"Beautiful." ––The Baltimore Sun
"This intriguing novel moves back and forth in time, and its ominous undertone shows how loss tends to frame a person's life. While some of the characters' backgrounds seem stereotypical, there are enough secrets and revelations to hold one's interest until the final pages. Strongly recommended to public libraries for both fiction and mystery fans." —Library Journal
"In this spellbinding take on 'six degrees of separation' Chidgey conducts a symphony of crossed destinies with sophistication and compassion. Intertwining several themes the distance between strangers, the intimacy of lovers, the endurance of memory she follows the fates of seemingly unconnected characters . . . Chidgey strings together her diverse characters and crisscrossing plot lines with deft economy, building a mesmerizing narrative that's capped by an ingenious twist. Chidgey's first novel, In a Fishbone Church, was nominated for the Orange Prize; this intensely imagined narrative should also win critical raves." —Publishers Weekly
Praise for In a Fishbone Church
Winner of the Adam Foundation Prize
Winner Betty Trask Award
Best First Book, Commonwealth Writers' Prize
Long-listed for the Orange Prize
"It is funny. It is supremely touching. It knows magic." ––Evening Post
"The complexity of thought, beauty of imagery, and awareness of human nature, both young and old, revealed in this first novel is of great distinction." ––Sunday-Star Times
"It's lyrical and it's perfect. If I was to compare it with any other book, it would be with that other work of genius, Kate Atkinson's Behind the Scenes at the Museum." ––Dominion
"Catherine Chidgey is a wonderful new talent, and In a Fishbone Church marks the beginning of what promises to be a glorious literary career." ––Nick Hornby, author of Funny Girl
"This book is warm, subtle and evocative. You will be thinking about it long after you have finished reading." ––Louis de Bernières, author of The Dust That Falls from Dreams
"The prose is always light and concise – often beautiful too – and the wry humour…is ever present…Remarkably accomplished." ––Times Literary Supplement
"Chidgey has a good ear for dialogue, a sharp eye for an arresting image and a wry sense of humour." ––Spectator (UK)
"Warm, wit, descriptive delicacy and understated emotional intensity…as subtle as a breath." ––Time Out (UK)
"The action kaleidoscopes past and present in brilliant flashback and fast forward. Chidgey's strength is her fondness for these people and their worth, and her charm." ––Mail on Sunday (UK)
"Chidgey's maturity and lightness of touch would be admirable qualities in any novel; in a first book, they are remarkable...In a Fishbone Church is a wry, tender and absorbing first novel." –– Emily Perkins, author of The Forrests
"In a Fishbone Church enchanted me from the first to last page. An exceptional achievement." ––The Bookseller (UK)
"Chidgey's writing seduces the reader with its generous and unexpected humour, its incidental poetry and candid ear for dialogue…This is a rare novel, and a quiet and admirable achievement." ––The Australian's Review of Books