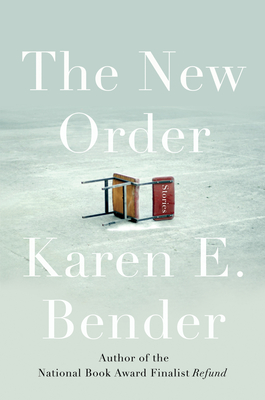 The New Order (Hardcover)
Stories
Counterpoint LLC, 9781640090996, 240pp.
Publication Date: November 6, 2018
Description
The New Order shows a singular writer at the top of her form dealing with contemporary themes and ideas, shining a spotlight on the dark corners of our nature, our instincts, and our country.
The critically acclaimed author of Refund returns with a new collection of stories that boldly examines the sense of instability that has grown stronger in American culture over the last two years through the increasing presence of violence, bigotry, sexual harassment, and the emotional costs of living under constant threat.
In the title story, the competition between two middle school cellists is affected by a shooting at their school and it is only years later when they realize how the intrusion of violence affected the course of their lives. In "This is Who You Are," a young girl walks the line between Hebrew School and her regular school, realizing that both are filled with unexpected moments of insight and violence. In "Three Interviews," an aging reporter must contend with her dwindling sense of self and resources, beleaguered by unemployment, which sets her on a path to three increasingly unhinged job interviews. In "Mrs. America," a candidate for local office must confront a host of forces that threaten to undermine her campaign, forcing her to face her own role in the dissonance between what America is and what it should be.
About the Author
KAREN E. BENDER is the author of Refund, a finalist for the National Book Award for Fiction, short-listed for the Frank O'Connor International Short Story Award, and long-listed for the Story Prize. She's also the author of the novels Like Normal People and A Town of Empty Rooms. She has won grants from the Rona Jaffe Foundation and the NEA. She lives in Virginia with her husband, author Robert Anthony Siegel, and their two children.
Advertisement