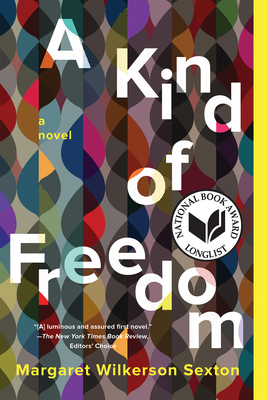 A Kind of Freedom (Paperback)
Counterpoint LLC, 9781640091030, 256pp.
Publication Date: August 14, 2018
Other Editions of This Title:
Hardcover (8/15/2017)
MP3 CD (8/8/2017)
Compact Disc (8/8/2017)
Compact Disc (8/15/2017)
* Individual store prices may vary.
Winter 2018 Reading Group Indie Next List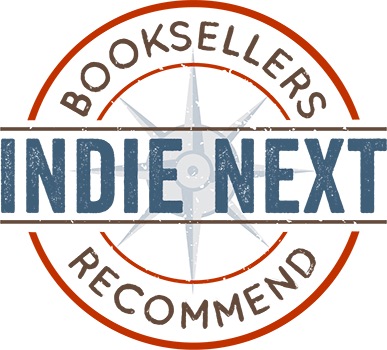 "Here's the thing about this debut: while the story Margaret Wilkerson Sexton tells of three generations in New Orleans is absolutely brilliant and the prose so beautiful at times I underlined phrases, what is most remarkable are the parts that she didn't include. It takes great skill to satisfy a reader and also leave them puzzling over the untold parts. Sexton's
A Kind of Freedom
is quietly epic. I dare you to not fall in love with Evelyn, Jackie, and T.C. (And I'm secretly waiting for the film rights to be sold; it would be a brilliant movie, if done right!)"
— Rachel Watkins, Avid Bookshop, Athens, GA
View the List
Description
Long-listed for the National Book Award
Winner of the Crook's Corner Prize
Winner of the First Novelist Award from the Black Caucus of the American Library Association
A New York Times Notable Book "Brilliantly juxtaposing World War II, the '80s and post-Katrina present, Sexton follows three generations of a black New Orleans family as they struggle to bloom amid the poison of racism." --People Evelyn is a Creole woman who comes of age in New Orleans at the height of World War II. In 1982, Evelyn's daughter, Jackie, is a frazzled single mother grappling with her absent husband's drug addiction. Jackie's son, T.C., loves the creative process of growing marijuana more than the weed itself. He was a square before Hurricane Katrina, but the New Orleans he knew didn't survive the storm. For Evelyn, Jim Crow is an ongoing reality, and in its wake new threats spring up to haunt her descendants. Margaret Wilkerson Sexton's critically acclaimed debut is an urgent novel that explores the legacy of racial disparity in the South through a poignant and redemptive family history.
About the Author
Born and raised in New Orleans, MARGARET WILKERSON SEXTON studied creative writing at Dartmouth College and law at UC Berkeley. Her work has been published or is forthcoming in The New York Times Book Review, Oprah.com, Lenny Letter, The Massachusetts Review, Grey Sparrow Journal, and other publications. She lives in the San Francisco Bay Area with her family.
Praise For A Kind of Freedom…
Praise for A Kind of Freedom

A 2017 National Book Award Nominee
A New York Times Notable Book of 2017
A New York Times Book Review Editor's Choice
1 of 100 Best Books of 2017 (San Francisco Chronicle)
1 of the 10 Best Books of 2017 (BBC Culture)
One of the Best Books of 2017 (Southern Living)
One of the Best Books of 2017 by the Chicago Public Library
One of the Best Books PureWow Read in 2017
One of 2017's Best Works of Fiction (East Bay Express)
Named One of 35 Debut Authors Over 35

"This luminous and assured first novel shines an unflinching, compassionate light on three generations of a black family in New Orleans, emphasizing endurance more than damage." —The New York Times Book Review, Editors' Choice

"Sexton's first novel is set in New Orleans from the mid-1940s to the city's ruthless real estate makeover years after Hurricane Katrina. Delivered by three accomplished narrators, the story moves through three generations of a black family, starting with the daughter of a pioneering doctor and his Creole wife, who have set themselves against her marrying the hard-working son of a janitor. This moving debut is ingeniously told in its passage back and forth through lives and changing times." —The Washington Post

"Brilliantly juxtaposing World War II, the '80s and post-Katrina present, Sexton follows three generations of a black New Orleans family as they struggle to bloom amid the poison of racism. The author's deep knowledge of her city and unerring ear for dialogue help bring her unforgettable characters to life." —People

"Sad, proud, provocative and quietly educational, with dialogue that credibly spans 70 years of black New Orleans vernacular, A Kind of Freedom begs for a screen adaptation. You wait and see." —Newsday

"This moving debut is ingeniously told in its passage back and forth through lives and changing times. Sexton's portrayal of the intersection of character and circumstance is astute and nuanced, showing how adversity is amplified by each era's racial injustice." —The Washington Post

"In her luminous and remarkably assured first novel, A Kind of Freedom, Margaret Wilkerson Sexton . . . shine[s] an unflinching but compassionate light on three generations of a black family in New Orleans who try to make the best choices they can in a world defined at every turn by constraint, peril and disappointment . . . For a debut novelist to take up such charged material is daring; to succeed in lending free-standing life to her characters without yielding an inch to sentimentality—or its ugly twin, pathology—announces her as a writer of uncommon nerve and talent . . . A Kind of Freedom attends to the marks left on a family where its links have been bruised and sometimes broken, but dwells on the endurance and not the damage. The force of this naturalistic vision is disquieting; it is also moving. One could say that it has the disenchanting optimism of the blues." —The New York Times Book Review

"In her moving, multigenerational debut novel, Sexton details the many ways racism adds to the difficulties faced by its characters." —San Francisco Chronicle, 1 of 100 Best Books of 2017

"As tragic as it is necessary. Each character is compelling and nuanced, making the reader all the more sorry to leave them at book's end." —Shondaland

"Sexton subtly lays bare the ever-present societal forces at work to undermine black success and family." —The Huffington Post

"[A] great work of literature. Riveting, intense and compelling." —Ebony, 1 of 5 Great Reads to Fall Into

"This wonderful debut by Margaret Wilkerson Sexton explores three generations in the life of an African-American family living in New Orleans, beginning with World War II–era Evelyn and continuing through history by unfolding the lives of Evelyn's daughter, Jackie, and Jackie's son, T.C., as well as the continuity of struggles that haunt them all." —Southern Living, 1 of the Best Books of 2017

"Margaret Wilkerson Sexton's debut, A Kind of Freedom, a family story set in New Orleans, is really good, too." —Tayari Jones, "A Year in Reading," The Millions

"A Kind of Freedom glimmers with hope." —BBC Culture, 1 of the 10 Best Books of 2017

"[A] powerful first novel, which traces the complex downward spiral of a black family over three generations . . . Despite the struggles, A Kind of Freedom glimmers with hope." —BBC Culture, 1 of 10 Books to Read in August

"This generational arc is largely related to systemic racism, but to simplify this novel as an exploration of such minimizes Wilkerson's incredible achievement. Rather, A Kind of Freedom is a portrait of a family and a richly layered exploration of their sufferings . . . What is most remarkable about the tapestry of these stories is the way each person's section is written a little differently from the last, like varying fabrics. Evelyn's chapters and T.C.'s are written so distinctly that at times it feels like a completely different person wrote them. Sexton's ability to change the style of writing to fit the time period is one of the most impressive aspects of the novel. Equally notable is how vividly each character is portrayed. Not only do each of the characters feel relatable, but they're so fully realized that they stay with you long after finishing the story. That this multigenerational novel is a mere 228 pages and still manages to create such lifelike characters is an impressive feat . . . This remarkable debut marks Margaret Wilkerson Sexton as a writer worth watching." —Chicago Review of Books

"It's hard to believe that A Kind of Freedom is Sexton's first novel . . . Given the recent happenings in Charlottesville, Virginia, it's hard to imagine a more relevant release date for this lovely, important book. This is a book for our time." —New York Journal of Books

"Sexton's debut novel is a poignant, deeply emotional and timely exploration of systemic racism in America. Told through the interconnected narratives of three generations of a New Orleans family, the work captures more than seven decades of history in one book without feeling overstuffed. Quite the opposite, actually: You'll be left wanting to know more about these incredible characters' circumstances, motivations and dreams, both realized and unfulfilled." —PureWow, 1 of 9 Books We Can't Wait to Read in August

"... [T]his emotionally wrenching, character-rich debut spans three generations in a city deeply impacted by segregation, economic inequality, and racial tensions... Sexton's narrative navigates complex topics with an adroit sensitivity that lends sympathy to each character's realistic, if occasionally self-destructive, motivations. Being able to capture 70 years of New Orleans history and the emotional changes in one family in such a short book is a testament to Sexton's powers of descriptive restraint. In this fine debut, each generation comes with new possibilities and deferred dreams blossoming with the hope that this time, finally, those dreams may come to fruition." —Publishers Weekly, starred review

"Sexton's debut novel shows us that hard work does not guarantee success and that progress doesn't always move in a straight line." — Kirkus

"Luminous and heartbreaking . . . A Kind of Freedom is a story for our times, and is deserving of a wide readership." —Signature Reads

"Sexton spotlights her generations at moments of potential crisis, then gives each family member room to do the best he or she can. Theirs is unquestionably a story of suffering—and, just as unquestionably, a story of endurance." —Read It Forward, selected for the Jólabókaflóð Holiday Gift Guide

"[A] stunning debut novel . . . The book's greatest strength lies in its characters. Evelyn, Jackie, T.C., and their family and friends are remarkably well developed, creating in the reader a wrenching empathy to their plights . . . A whole-hearted book that couldn't be timelier, A Kind of Freedom challenges, illuminates, and inspires." —The Riveter Magazine

"Future literary classic." —The Conversation

"Sharp-eyed, generous, and specific in its portrayal of life in the Big Easy, A Kind of Freedom is a remarkably assured debut." —East Bay Express, Pick for 2017's Best Fiction

"Sexton's handling of switchbacks between chapters featuring the different generations and characters is deft, swift and seamless, indicative of a more seasoned novelist." —East Bay Times

"Three New Orleans generations make up Margaret Wilkerson Sexton's heart-wrenching novel, A Kind of Freedom, each suffering through desires, ambitions and brutal limitations . . . Sexton, who grew up in New Orleans but now lives in the Bay Area of California, tears at your heart with this multi-generational tale in which readers hope for the best for this family but know society's limitations and empty promises will drag them down. And yet, hope remains. Or maybe the possibility of hope." —Monroe News Star

"Superb read! A compassionately told story of four generations in one American family who endure the unpredictable challenges of our rapidly changing society. Bound together through blood ties and love, Sexton's keenly drawn characters sweep you into a mesmerizing cascade of loss and triumph." —Carol Cassella, author of Oxygen, Healer, and Gemini

"In A Kind of Freedom, Margaret Wilkerson Sexton delivers a fresh and unflinching portrait of African American life and establishes herself as a new and much-needed voice in literature. Vividly imagined and boldly told, A Kind of Freedom is a book for our time. A fierce and courageous debut." —Natalie Baszile, author of Queen Sugar

"Margaret Wilkerson Sexton's A Kind of Freedom is a brilliant mosaic of an African American family and a love song to New Orleans. Her characters are all of us, America's family, written with deep insight and devastating honesty but also with grace and beauty. Wilkerson's stunning debut illuminates the journey of sisters and the generations they bear, the hope they have for the future, and the future still strived for, still deferred, giving us all of this in razor-edged prose that cuts to the quick." —Dana Johnson, author of In the Not Quite Dark and Elsewhere, California

"Margaret Wilkerson Sexton's A Kind of Freedom is an elegant, captivating, and generous debut novel. I'm still thinking about how our choices are indelibly influenced by our familial histories, whether we're aware or not, and how the present connects to the past, especially regarding the societal weight of race and class. Through the interweaving of narratives within a family in New Orleans, particularly a matrilineal generation of sisters—from 1944 to the 80s and beyond—Wilkerson Sexton demonstrates the complex web of fate, and how the demands and risks of human longing can be pitted against practicality and upward mobility, muddying the very definitions of success when it comes to survival and love. Our lives are intertwined, Wilkerson Sexton reveals, and despite our best selves and our most loving intentions, heartbreak is often inevitable. With seemingly effortless subtlety and command, Wilkerson Sexton delivers. A Kind of Freedom is multifaceted and beautiful." —Victoria Patterson, author of This Vacant Paradise and The Little Brother

"I give thanks to Margaret Wilkerson Sexton for her remarkable sense of a family's life, from early in its morning to day's end. She interweaves generations of parent-child relations to reveal, with sharp insight, how promise and possibility can sometimes yield to circumstances shaped by the limits to freedom." —Lauret Savoy, author of Trace