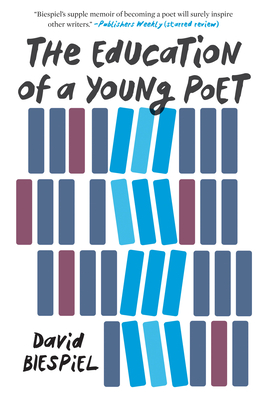 The Education of a Young Poet (Paperback)
Counterpoint LLC, 9781640091108, 192pp.
Publication Date: October 9, 2018
Other Editions of This Title:
Hardcover (10/10/2017)
* Individual store prices may vary.
Description
"Biespiel's supple memoir of becoming a poet will surely inspire other writers to embrace the bodily character of writing and feel the power and, sometimes, the emptiness of the act of writing poetry." ―Publishers Weekly (starred review) Restless with curiosity and enthusiasm, The Education of a Young Poet is a singular and universal bildungsroman, a moving account of David Biespiel's awakening to writing and the language that can shape a life. Exploring the original source of his creative impulse--a great-grandfather who traveled alone from Ukraine to America in 1910, eventually settling as a rag peddler in the tiny town of Elma, Iowa--through the generations that followed, Biespiel tracks his childhood in Texas and his university days in the Northeast, led along by the "pattern and random bursts that make up a life.
About the Author
DAVID BIESPIEL is the author of several books of nonfiction and poetry, including A Long, High Whistle and The Book of Men and Women. Among his honors are a National Endowment for the Arts Fellowship in Literature, a Wallace Stegner Fellowship, and a Lannan Fellowship. He lives in Portland, Oregon, with his family.