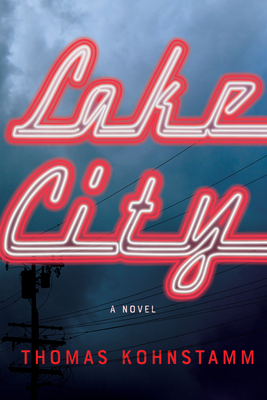 Lake City (Paperback)
Counterpoint LLC, 9781640091429, 320pp.
Publication Date: January 8, 2019
* Individual store prices may vary.
Description
"Lake City is a darkly funny and extremely relevant debut novel about American inequality and moral authority, featuring a sad-sack antihero who takes way too long to grow up. When he finally does, the results are beautiful, and the book ultimately becomes an elegy for a now-gone Seattle, and a lesson in how the place we're from never fully lets us go." --Anthony Doerr, author of All the Light We Cannot See The setting is Seattle's Lake City neighborhood during the 2001 holiday season. In the wake of the 9/11 tragedy and at the peak of Seattle's first wave of tech-boom gentrification--a wave that never quite made it to his neighborhood--Lane Beuche schemes how to win back his wife (and her trust fund). In his childhood bedroom in his mother's decrepit old house, the idealistic but self-serving striver Lane licks his wounds and hatches a plot. He discovers a precarious path forward when he is contracted by a wealthy adoptive couple to seduce and sabotage a troubled birth mother from his neighborhood. Lane soon finds himself in a zero-sum game between the families as he straddles two cultures, classes, and worlds. Until finally, with the well-being of the toddler at stake, Lane must choose between wanting to do the right thing (if he could only figure out what that is) and reclaiming the life of privilege he so recently had and, he feels, so richly deserves. "Snarky social commentary on the world of Seattle have-nots." --Kirkus Reviews
About the Author
THOMAS KOHNSTAMM was an experienced travel writer when Broadway Books released his travel memoir Do Travel Writers Go to Hell? Kohnstamm was a 2017 fellow at the Sundance New Voices Lab and currently maintains a studio where he writes feature articles and produces video for clients like Xbox and Minecraft. Lake City is his first novel. He lives in Seattle with his wife and two children.