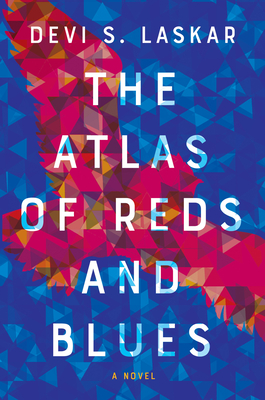 The Atlas of Reds and Blues (Hardcover)
Counterpoint LLC, 9781640091535, 224pp.
Publication Date: February 5, 2019
* Individual store prices may vary.
Description
An arresting debut novel which bears witness to American racism and abuse of power, tracing one woman's shift from acquiescence to resistance. When an unnamed narrator moves her family from the city of Atlanta to its wealthy suburbs, she discovers that neither the times nor the people have changed since her childhood in a small southern town. Despite the intervening decades, the woman, known only as The Mother, is met with the same questions: Where are you from? No, where are you really from? The American-born daughter of Bengali immigrant parents, her truthful answer, here, is never enough. She finds herself navigating a climate of lingering racism with three daughters in tow and a husband who spends more time in business class than at home. The Mother's simmering anger breaks through one morning, when, during a baseless and prejudice-driven police raid on her house, she finally refuses to be calm, complacent, polite--and is ultimately shot. As she lies bleeding on her driveway, The Mother struggles to make sense of her past and decipher her present--how did she end up here? Devi S. Laskar has written a brilliant debut novel novel that grapples with the complexities of the second-generation American experience, what it means to be a woman of color in the workplace, a sister, a wife, a mother to daughters in today's America. Drawing inspiration from the author's own terrifying experience of a raid on her home, The Atlas of Reds and Blues explores, in exquisite, lyrical prose, an alternate reality that might have been.
About the Author
DEVI S. LASKAR is a native of Chapel Hill, North Carolina, and holds an MFA from Columbia University. Her work has appeared in Rattle, Tin House, Crab Orchard Review, and The Raleigh Review. She has been nominated for a Pushcart Prize and Best of the Net, and is an alumna of TheOpEdProject and VONA. The author of two poetry chapbooks from Finishing Line Press, this is her first novel. She lives in the San Francisco Bay Area.