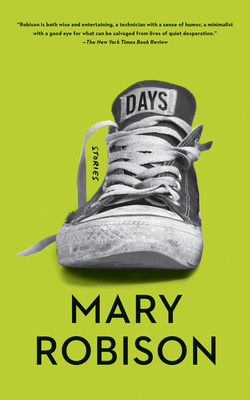 Days (Paperback)
Stories
Counterpoint LLC, 9781640091801, 192pp.
Publication Date: March 12, 2019
* Individual store prices may vary.
Description
"Robison is both wise and entertaining, a technician with a sense of humor, a minimalist with a good eye for what can be salvaged from lives of quiet desperation." --The New York Times Book Review Continuing Counterpoint's reintroducing of the complete works of Mary Robison is Days, her first collection of short stories, originally published in 1979. The population of Robison's fiction is the stunned citizenry of a world vaporized beneath them, people who say "all right" and "okay" often, not because they consent, but because nothing counts. Still, there are chronicles of small victories here, small only because, as Robison so precisely documents, larger victories are impossible.
About the Author
MARY ROBISON was born in Washington, D.C. She is the recipient of a Guggenheim Fellowship, two Pushcart Prizes, an O. Henry Award, the Los Angeles Times Book Prize for Fiction, and the 2018 Arts and Letters Award in Literature. She is the author of four novels and four story collections. She lives in Gainesville, Florida.