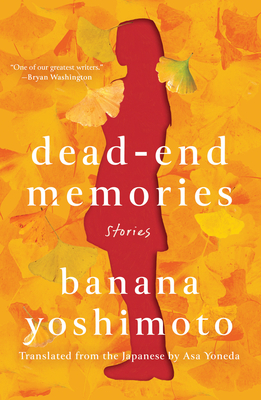 Dead-End Memories
Stories
Hardcover

* Individual store prices may vary.
August 2022 Indie Next List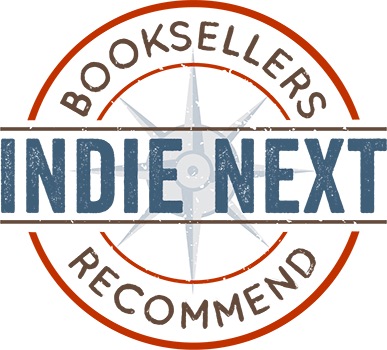 "As far as I'm concerned, Banana Yoshimoto can do no wrong. I don't think there's anyone who can write a sweet love story about a charming oddball the way she can. If you're a fan, you'll find more of what you love; if you're new, jump right in!"
— Jordan Pulaski, Small Friend Records & Books, Richmond, VA
View the List
Description
"This is a supremely hopeful book, one that feels important because it shows that happiness, while not always easy, is still a subject worthy of art." —Brandon Taylor, The New York Times Book Review

Japan's internationally celebrated master storyteller returns with five stories of women on their way to healing that vividly portrays the blissful moments and everyday sorrows that surround us in everyday life

First published in Japan in 2003 and never before published in the United States, Dead-End Memories collects the stories of five women who, following sudden and painful events, quietly discover their ways back to recovery.

Among the women we meet in Dead-End Memories is one betrayed by her fiancé who finds a perfect refuge in an apartment above her uncle's bar while seeking the real meaning of happiness. In "House of Ghosts," the daughter of a yoshoku restaurant owner encounters the ghosts of a sweet elderly couple who haven't yet realized that they've been dead for years. In "Tomo-chan's Happiness," an office worker who is a victim of sexual assault finally catches sight of the hope of romance.

Yoshimoto's gentle, effortless prose reminds us that one true miracle can be as simple as having someone to share a meal with, and that happiness is always within us if only we take a moment to pause and reflect. Discover this collection of what Yoshimoto herself calls the "most precious work of my writing career."
Praise For Dead-End Memories: Stories…
A Bustle Most Anticipated Book Of The Month
A Millions Most Anticipated Book of the Year

"These stories made me believe again that it was possible to write honestly, rigorously, morally, about the material reality of characters; to write toward human warmth as a reaffirmation of the bonds that tie us together. This is a supremely hopeful book, one that feels important because it shows that happiness, while not always easy, is still a subject worthy of art." —Brandon Taylor, The New York Times Book Review

"This collection offers plenty of Yoshimoto's signature themes: lonely women, betrayal, relationship upsets—and grace, too." —The New York Times

"Deftly translated by Bristol-based translator Asa Yoneda, Dead-End Memories contains five stories exploring the lives of five women struggling through challenging events. The dreamy, sometimes surreal stories explore emotionally heavy-hitting themes like life, love, death, happiness, identity, loneliness and grief, delivered with the author's characteristic light touch. In other words, it's classic Yoshimoto—great news for existing fans . . . One of the great pleasures of reading Yoshimoto is her gift for creating exceptional imagery out of simple language . . . Like your average lo-fi playlist, this is a late-night read to heighten a melancholy, nostalgic or contemplative state of mind, one you dive into to be transported to a kinder, gentler world for an hour or two." —Florentyna Leow, Japan Times

"Dead-End Memories follows several women, each one coming back to her life after a traumatic event. Although you will find heartbreak, ghosts, and betrayal humming in the background of these tales, you will also encounter a great deal of heart and optimism. Don't we all need that right now? It's the kind of collection that leaves you a little lighter." —Katie Yee, A Literary Hub Most Anticipated Book of the Year

"Once upon a time, Yoshimoto (born 1964) debuted as one of Japan's youngest literary phenoms. In the decades since, she continues to produce brilliantly relevant fiction, notable for an open, accessible simplicity that belies revelatory observations about life, love, happiness, and more . . . Her latest collection contains five short stories translated again by Yoneda, who English-enabled Yoshimoto's novel Moshi Moshi (2016). Each tale features women examining significant relationships, and each involves food-related settings—restaurants, cafeterias, a bar—seeming to suggest emotional needs transformed into something achingly physical . . . Bittersweet yet radiant, poignant yet promising, Yoshimoto once again showcases her dazzling appeal." —Booklist (starred review)

"Yoshimoto's resonant collection centers on women struggling through challenging events. Though the characters in each of the five stories have been struck by bad luck and duplicity, they are intrinsically good-natured and are also greatly influenced by the generational traditions of their forebears . . . Yoshimoto embellishes these gorgeously written gems with sensual descriptions of food and sex, and makes them memorable by showing how the women set themselves free from misfortune via friendship and resilience. This is a gem." —Publishers Weekly (starred review)

"A new short story collection from one of Japan's most beloved authors features five women seeking peace in the face of uncertainty . . . One of the things that separates Yoshimoto from many contemporary writers is her refusal to linger on her characters' dark nights of the soul: All her protagonists are ultimately changed irrevocably by kindnesses—from others, from the natural world, from themselves—that lead them on paths toward the light. This, coupled with Yoshimoto's gentle prose (translated here by Yoneda), makes the collection perfect for readers looking for stories that will leave a sweet taste in their mouths without sacrificing depth or intelligence." —Kirkus Reviews

"Banana Yoshimoto is one of our greatest writers; in Dead-End Memories, she is absolutely at her best. Written with tenderness, complexity, generosity, and warmth, Yoshimoto's characters are entirely singular, and also a finely wrought reflection of ourselves. This book is masterful––a portrait of the absurdity, brilliance, horror, and love encompassing daily life––and, in her delivery, Yoshimoto is a master." ––Bryan Washington, author of Memorial

"Reading Banana Yoshimoto is like taking a bracing, cleansing bath. These gentle yet formidable stories in Dead-End Memories rinse away the unimportant minutiae of life, leaving behind only the essential." ––Ling Ma, author of Severance

Praise for Banana Yoshimoto

"Yoshimoto has an effortless ability to penetrate her characters' hearts." —The New York Times

"Her ability to make everyday events seem romantic is a rare gift." —Harper's Bazaar

"A sure and lyrical writer . . . Yoshimoto transforms the trite into the essential." —The New Yorker

"A master storyteller . . . The sensuality is subtle, masked, and extraordinarily powerful." —Chicago Tribune
 
"There is no such thing as a stock character in Yoshimoto's fiction. She writes utterly without pretense." —The Washington Post
 
"Her achievements are already legend." —The Boston Globe
Counterpoint, 9781640093690, 240pp.
Publication Date: August 9, 2022
About the Author
BANANA YOSHIMOTO is the author of the international bestseller Kitchen. She has published ten books in English translation, including Goodbye Tsugumi, Asleep, and, most recently, Moshi Moshi. Her work has been translated and published in more than thirty countries. In Italy, she won the Scanno Literary Prize in 1993, the Fendissime Literary Prize in 1996, the Maschera d'Argento Prize in 1999, and the Capri Award in 2011. She lives in Tokyo.

ASA YONEDA was born in Osaka and studied language, literature, and translation at the University of Oxford and SOAS University of London. Her translation works include Moshi Moshi by Banana Yoshimoto and The Lonesome Bodybuilder by Yukiko Motoya. She lives in Bristol, U.K.