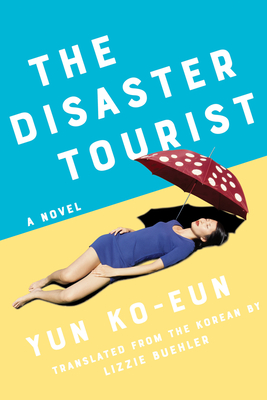 The Disaster Tourist
A Novel
Paperback

* Individual store prices may vary.
Other Editions of This Title:
Digital Audiobook (11/18/2020)
Compact Disc (11/19/2020)
MP3 CD (11/19/2020)
August 2020 Indie Next List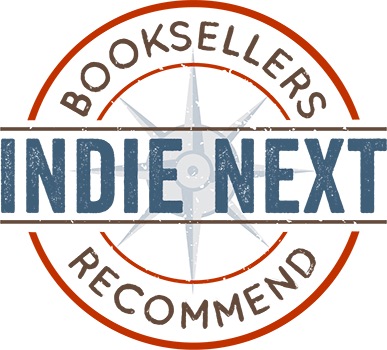 "This book is about every sort of disaster that can happen: ecological, economic, social, moral, and even the unexpected. When Yona, a designer of 'disaster tours' for a travel company, is forced to go on a business trip to a remote island, she gets caught up with making a disaster of her own. This book brilliantly peels back the layers of ecotourism, capitalism, and all the ways we are complicit in creating catastrophes. A shocking, thought-provoking book that's also a great read."
— Dan Schwartz, Changing Hands Bookstore & First Draft Book Bar, Phoenix, AZ
View the List
Description
This stunning "dystopian feminist eco-thriller" from an award-winning South Korean author "takes on climate change, sexual assault, greed, and dark tourism" (Ms. Magazine).

Welcome to the desert island of Mui, where a paid vacation to paradise is nothing short of a disaster in this "mordantly witty novel [that] reads like a highly literary, ultra–incisive thriller" (Refinery29).

Jungle is a cutting–edge travel agency specializing in tourism to destinations devastated by disaster and climate change. And until she found herself at the mercy of a predatory colleague, Yona was one of their top representatives. Now on the verge of losing her job, she's given a proposition: take a paid "vacation" to the desert island of Mui and pose as a tourist to assess the company's least profitable holiday.

When she uncovers a plan to fabricate an extravagant catastrophe, she must choose: prioritize the callous company to whom she's dedicated her life, or embrace a fresh start in a powerful new position? An eco–thriller with a fierce feminist sensibility, The Disaster Tourist introduces a fresh new voice to the United States that engages with the global dialogue around climate activism, dark tourism, and the #MeToo movement.
Praise For The Disaster Tourist: A Novel…
An Entropy Best Book of the Year
A Harper's Bazaar Best Book of the Year

"This tale of complicity and denial (reintroduced in a new English translation by Lizzie Buehler this summer) feels nauseatingly on point this year. Hurtling from a Seoul office building to a remote desert island in Southeast Asia, Yun's late–capitalist satire makes the case that the identity we find through work is almost always shaped by how we have been exploited—or how we have exploited others . . . As in the real world, death in The Disaster Tourist becomes more optional the more powerful you are."
—Madeline Leung Coleman, The Atlantic

"Yun's cool, clinical prose is devoid of sentimentality; her deadpan delivery both advances the morbidly hilarious plot and amplifies the drama of ecological disaster made for tourist profit . . . Yun blends satire with metafictional play: her characters meld into the pages of their books; sentences and screenplays bleed out into reality . . . This is an extravagant, clever, unpredictable story that walks the razor edge of horror–comedy . . . The Disaster Tourist lays out contemporary life as a theatre of absurdity: all begin as dark, dark comedies about office anhedonia and veer into colourful chaos."
—Esther Kim, The White Review

"Yun Ko–eun presents a dystopian feminist ecothriller that takes on climate change, sexual assault, greed and dark tourism. This is a unique, mysterious and engrossing novel."
—Karla Strand, Ms. Magazine

"Following a spate of recent fiction considering the strange intersection of our work and leisure lives—novels such as Ling Ma's apocalyptic satire Severance and Sayaka Murata's oddly affecting Convenience Store Woman—The Disaster Tourist offers up another fresh and sharp story about life under late capitalism . . . Witty and absurd, then suspenseful, even terror–filled . . . This is an entertaining eco–thriller that sets out to illuminate the way climate change is inextricably bound up with the pressures of global capitalism."
—Saba Ahmed, The Guardian

"[A] mordantly witty novel . . . This propulsive novel reads like a highly literary, ultra–incisive thriller; it reminds us that the disasters with which we are now grappling with on a near daily basis are not acts of god, they're acts of man."
—Kristin Iverson, Refinery29

"Fits perfectly into a growing wave of eco–thrillers and darkly funny fiction that grapples with climate change . . . It's a witty, unsentimental, grimly believable story that neatly weaves together sharp critiques of capitalism, the heartlessness it rewards, and the poverty, environmental disasters, and misogyny it engenders."
—Arianna Rebolini, BuzzFeed

"This firecracker of a novel from South Korean writer Ko–eun could not be more timely, with themes around climate tourism, activism, and the #MeToo movement . . . This is a fast–paced thriller–esque story that skillfully addresses individual complicity in harm, and the morality of a fascination with disaster."
—Sarah Neilson, Shondaland

"The Disaster Tourist poses an uneasy question: Are we, as humans, observing the disaster or creating it? The characters each play a role in answering this . . . Around Yun's characters, the natural landscape absorbs, adapts to, and reacts to these interventions, providing hidden avenues for both destruction and redemption—depending on which path a character chooses."
—Ysabelle Cheung, Sierra Magazine

"A compact and propulsive dystopian thriller that stands out as one of 2020's best works of translated literature."
—Sophia Stewart, Asymptote Journal

"Unsettling, off–kilter, and at times very funny . . . The novel is deeply moral without feeling moralizing, and its anxiety feels free–floating until it builds to a fever pitch. Read it, and find some relief in the fact that you won't be traveling for a while."
—Jessie Gaynor, Literary Hub

"A tightly plotted, whip–smart satire, and the stakes heighten with every page. Ko–Eun's writing is unpretentious, deadpan, and often very funny . . . [Yun Ko–eun] masterfully weaves big–picture critiques of cultural appropriation and opportunism with the more delicate threads of human complexity."
—CJ Green, Zyzzyva

"Lays bare the inherent inauthenticity of the tourist experience—especially those that purport to be beneficial, even humanitarian, for the local community—and does so in a way that will make you creepily uncomfortable about all your past travel adventures."
—Siel Ju, Los Angeles Review of Books

"South Korean author Yun's spare but provocative novel offers perceptive satire laced with disconcerting imagery . . . Yun cleverly combines absurdity with legitimate horror and mounting dread. With its arresting, nightmarish island scenario, this work speaks volumes about the human cost of tourism in developing countries."
—Publishers Weekly (starred review)
Counterpoint, 9781640094161, 208pp.
Publication Date: August 4, 2020
About the Author
Yun Ko-Eun is the author of several novels and short story collections published in South Korea. She is a recipient of the Hankyoreh Literary Award, the Lee Hyo–seok Literary Award, and the Kim Yong–ik Literary Award. The Disaster Tourist is her second book to be published in English. She lives in Seoul, South Korea.

LIZZIE BUEHLER studied comparative literature at Princeton University and holds an MFA in literary translation from the University of Iowa. Her writing and short translations appear in Asymptote, Azalea Magazine, Litro, The Massachusetts Review, and Translation Review.