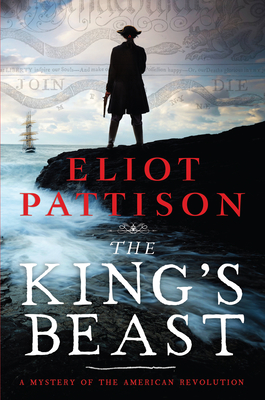 The King's Beast (Hardcover)
A Mystery of the American Revolution
Counterpoint LLC, 9781640094352, 432pp.
Publication Date: April 7, 2020
Other Editions of This Title:
Paperback (4/7/2020)
* Individual store prices may vary.
Description
When Duncan McCallum is asked by Benjamin Franklin to retrieve an astonishing cache of fossils from the Kentucky wilderness, his excitement as a naturalist blinds him to his treacherous path. But as murderers stalk him Duncan discovers that the fossils of this American incognitum are not nearly as mysterious as the political intrigue driving his mission. The Sons of Liberty insist, without explaining why, that the only way to keep the king from pursuing a bloody war with America is for Duncan to secretly deliver the fossils to Franklin in London.
His journey becomes a nightmare of deceit and violence as he seeks the cryptic link between the bones and the king. Every layer that Duncan peels away invites new treachery by those obsessed with crushing American dissent. With each attempt on his life, Duncan questions the meaning of the liberty he and the Sons seek. His last desperate hope for survival, and the rescue of his aged native friend Conawago--imprisoned in Bedlam--requires the help of freed slaves, an aristocratic maiden, a band of street urchins, and the gods of his tribal allies.
About the Author
ELIOT PATTISON is the author of the Inspector Shan series, which includes The Skull Mantra, winner of an Edgar Award and finalist for the Gold Dagger. He is also the author of the five previous titles in the Bone Rattler series, most recently Savage Liberty. Pattison resides in rural Pennsylvania with his wife, son, three horses, and three dogs on a colonial-era farm. Find out more at eliotpattison.com.