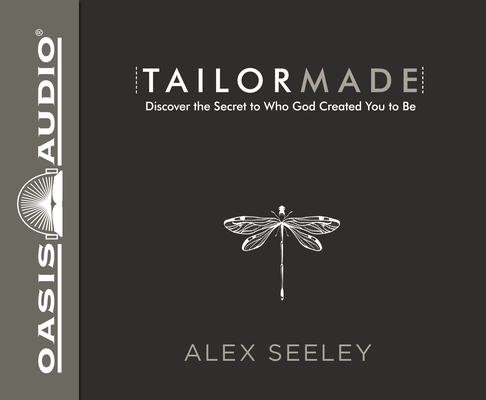 Tailor Made (CD-Audio)
Discover the Secret to Who God Created You to Be
Oasis Audio, 9781640910119
Publication Date: April 24, 2018
Other Editions of This Title:
Paperback (4/24/2018)
* Individual store prices may vary.
Description
Exchange the lies of hurtful labels and wrong thinking for the truth of who God created you to be!

From an early age Alex Seeley was told she was an accident, but she also carried the weight of feeling stupid. Labels like these, sometimes spoken over us by well-meaning people, can cause us to believe lies about ourselves that make us question why we were born and what our purpose on earth could be. Yet, according to Psalm 139, God designed us in His image with a unique DNA and amazing characteristics! We are loved and created for a purpose that only we can fulfill.

In Tailor Made, Alex helps us recognize our wrong thinking often brought on by generational patterns, insecurities, circumstances, lack of forgiveness, and an inaccurate view of God our Father, and offers to replace them with a new view of who God says we are our personal destiny. It's time to find your own sense of belonging and the path to becoming the original, authentic version of you that God intended!
About the Author
Born and raised in Australia, Alex Seeley spent seventeen years on the pastoral team at a worship movement in Melbourne where she and her husband, Henry, helped pioneer a church that grew to more than 10,000 people. After relocating to Nashville in 2012, they founded The Belonging Co. as a place to find freedom. Each week they now reach more than 3,000 people across Nashville, and others online from all over the world.