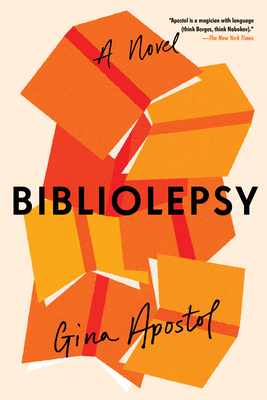 Bibliolepsy
Hardcover

* Individual store prices may vary.
January 2022 Indie Next List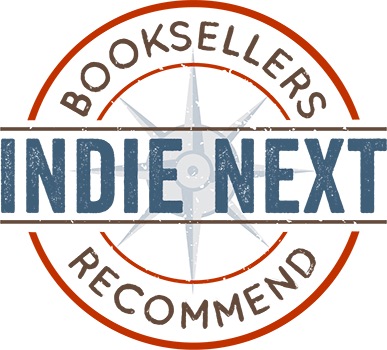 "A book lover's dream filled with hilarity, poetry, and rampant bibliophilia — or, as she calls it, bibliolepsy."
— Jeff Sjerven, Left Bank Books, St. Louis, MO
View the List
Description
Moving, sexy, and archly funny, Gina Apostol's Philippine National Book Award-winning Bibliolepsy is a love letter to the written word and a brilliantly unorthodox look at the rebellion that brought down a dictatorship
 
Gina Apostol's debut novel, available for the first time in the US, tells of a young woman caught between a lifelong desire to escape into books and a real-world revolution.
 
It is the mid-eighties, two decades into the kleptocratic, brutal rule of Ferdinand Marcos. The Philippine economy is in deep recession, and civil unrest is growing by the day. But Primi Peregrino has her own priorities: tracking down books and pursuing romantic connections with their authors.
 
For Primi, the nascent revolution means that writers are gathering more often, and with greater urgency, so that every poetry reading she attends presents a veritable "Justice League" of authors for her to choose among. As the Marcos dictatorship stands poised to topple, Primi remains true to her fantasy: that she, "a vagabond from history, a runaway from time," can be saved by sex, love, and books.
Praise For Bibliolepsy…
Prasie for Bibliolepsy

An ABA IndieNext Selection for January
A Bustle Most Anticipated Book of January
Winner of the Philippine National Book Award

"Audacious . . . Apostol creates a striking contrast between wry, outlandish statements and earnest ones verging on spiritual."
—The New York Times

"For all those who've wondered if there exists a female Roberto Bolaño—lusty, word-drunk, and ferociously committed to her milieu—here's Gina Apostol!"
—Sandi Tan, author of Lurkers

"Now available for the first time in the US, Bibliolepsy is an original and surprising take on the revolution of love and books that threatened to take down the Marcos dictatorship."
—Ms. Magazine

"Bibliolepsy, despite all the couplings and uncouplings, is not a love story, or at least not a typical love story involving a man or a woman. It is, as the title implies, about an obsessive, overpowering love of books . . . For those of us who have gotten down on our hands and knees to thoroughly search bargain book bins . . . we will find our fervor echoed in the character of pale, biblioleptic Primi, and find Bibliolepsy dizzyingly eloquent, slightly disturbing, but ultimately strangely comforting."
—Luis Katigbak, The Philippine Star

"Other people write tomes that would be better off as doorstops. In 160 pages, Gina Apostol serves up Manila in the eighties, swift, Swiftian, sexy, and sad."
—Danton Remoto, author of Riverrun: A Novel

"Delightfully conceived and realized."
—The Complete Review

"Extraordinary . . . Apostol's language is a constant delight, frank and full of felicitous turns of phrase and abundant humor. Layered and fully realized, it's deserving of several readings."
—Publishers Weekly, Starred Review

"Full of little verbal surprises and humor . . . It's fun to watch the author play with the contrast between her self-involved heroine, who frets that 'the winds of change were making people sing folk songs that were driving me nuts, and the reality of radical political change."
—Kirkus Reviews

Praise for Gina Apostol
"A bravura performance in which war becomes farce, history becomes burlesque . . . Apostol is a magician with language (think Borges, think Nabokov) who can swing from slang and mockery to the stodgy argot of critical theory. She puns with gusto, potently and unabashedly, until one begins reading double meanings, allusions and ulterior motives into everything."
—The New York Times

"Gina Apostol uses an array of literary and cinematic techniques: memoirs, jump cuts, close-ups, and reveries to set a story in Duterte's Philippines that shows us that though victors often write histories, survivors and artists can revise them."
—NPR's Weekend Edition

"[Apostol] weaves the complex tangle of Philippine history, literature, and languages (along with contemporary academic scholarship) into a brilliant tour de force of a novel."
—John Barth, author of Lost in the Funhouse
Soho Press, 9781641292511, 216pp.
Publication Date: January 4, 2022
About the Author
Gina Apostol is the author of the novels Insurrecto, Gun Dealers' Daughter, and The Revolution According to Raymundo Mata. She is the recipient of a PEN/Open Book Award and two Philippine National Book Awards. Her essays and stories have appeared in The New York Times, Los Angeles Review of Books, Foreign Policy, Gettysburg Review, and Massachusetts Review. She lives in New York City and western Massachusetts and grew up in Tacloban, Leyte, in the Philippines.