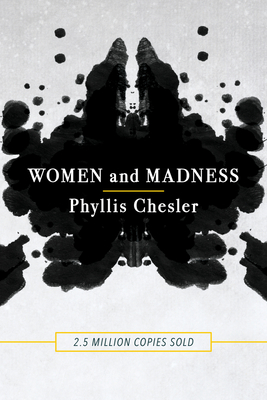 Women and Madness (Paperback)
Lawrence Hill Books, 9781641600361, 432pp.
Publication Date: September 4, 2018
Other Editions of This Title:
MP3 CD (4/2/2019)
Paperback (11/1/2005)
Compact Disc (4/2/2019)
* Individual store prices may vary.
Description
Feminist icon Phyllis Chesler's pioneering work, Women and Madness, remains startlingly relevant today, nearly fifty years since its first publication in 1972. With over 2.5 million copies sold, this landmark book is unanimously regarded as the definitive work on the subject of women's psychology. Now back in print, this completely revised and updated edition adds perspectives on eating disorders, postpartum depression, biological psychology, important feminist political findings, female genital mutilation, and more.
About the Author
Phyllis Chesler, author of eighteen books and thousands of articles and speeches, is also an emerita professor of psychology and women's studies at City University of New York, a psychotherapist, and an expert courtroom witness. She is cofounder of the Association for Women in Psychology and the National Women's Health Network, a charter member of the Women's Forum and the Veteran Feminists of America, and a founder and board member of the International Committee for the Women of the Wall. She lives in Manhattan.
Praise For Women and Madness…
"Intense, rapid, brilliant. A pioneer contribution to the feminization of psychiatric thinking and practice."
—Adrienne Rich, New York Times Book Review
"Challenges the definition of madness itself. No serious future studies will be able to ignore its theories or its very existence." 
—Gloria Steinem, Ms. Magazine
"A stunning book . . . absolutely fascinating . . . necessary to every woman in America." —Los Angeles Times