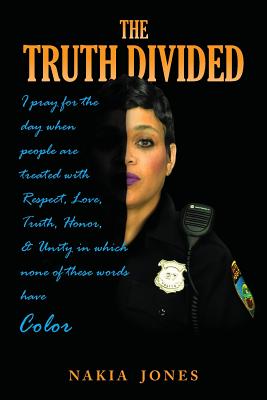 The Truth Divided (Paperback)
Book Venture Publishing LLC, 9781641666688, 124pp.
Publication Date: April 20, 2018
Other Editions of This Title:
Hardcover (4/30/2018)
* Individual store prices may vary.
Description
The Truth Divided is about Officer Nakia Jones who became known to many after her passionate facebook post went viral in June of 2016 after the death of Alton Sterling an African American male shot to death by Police in Baton Rouge Louisiana. Officer Jones stepped outside of her uniform and in to her role of a mother of two African American sons, who reacts when her oldest son expresses to her the fear he has of some of the men and women who wear the same uniform she does. The words that would pierce the heart of any mother, and the words that no mother should ever hear her child say regardless of color. He asked, "Will I be the next African American male to be killed by police?" Within in the first 24 hours of her compassionate video it had been shared over 100 thousand times and viewed over 2 million times. Officer Nakia Jones became a hashtag and her powerful words "If you are white and you are working in an African American community and you dislike or are afraid of people who don't look like you, you have no business in that uniform take it off," this is still being shared today. Officer Jones also defended good Police Officers like her that she says would give their lives freely to protect their community from harm, she also told the community that all Police Officers are not racist or bad. Officer Jones takes you on her journey in this book touching on her life and why she decided to become a law enforcement officer as well answering the questions asked by many, what happened after the video?
This book also tells Officer Jones's desperate plea to the African American Community to stop killing one another, and the humble plea to the community not to target law enforcement officer.
Most importantly you will get to see both sides of this heated topic that is shaking the nation from someone who lives both sides. Why the Truth Divided? Many say the truth will set you free. After reading this compelling book you be the judge. #IMWOKE