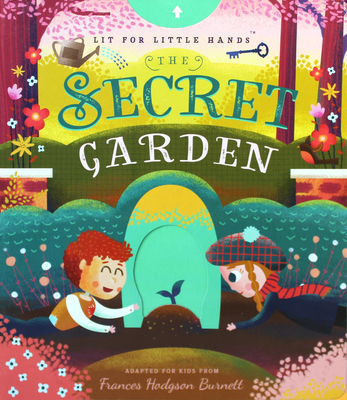 Lit for Little Hands (Board book)
The Secret Garden
Familius, 9781641701051, 16pp.
Publication Date: March 15, 2019
* Individual store prices may vary.
Description
If you look the right way, you can see that the whole world is a garden.
Join Mary, Dickon, and Colin on their heartwarming journey of friendship and gardening magic. Filled with interactive wheels and pull-tabs, and lavishly illustrated, The Secret Garden is an unprecedented kid's introduction to Frances Hodgson Burnett's beloved classic novel. Unlike many board books that tackle the classics, Lit for Little Hands tells the actual story in simple, engaging prose. Gorgeous springtime illustrations transport the reader to the gardens and halls of Misselthwaite Manor, while tons of interactive elements invite kids to help Mary discover the secret garden, make friends, and help Colin walk! Fans of the novel will be delighted by the book's attention to detail and clever use of original text and dialogue. And the book's super-sturdy board means everyone can enjoy this tale over . . . and over . . . and over again! The magic of the secret garden will return each time you read!
About the Author
David Miles is an illustrator, web designer, and publisher of books to help families be happy.
Brooke Jorden earned a BA in English and editing from Brigham Young University. The author of If It Fits, I Sits: The Ultimate Cat Quotebook, I Dig Bathtime, and the Lit for Little Hands series, Brooke is also the managing editor at Familius. Brooke, her husband, their three children, and their cat live in Cedar Hills, Utah.