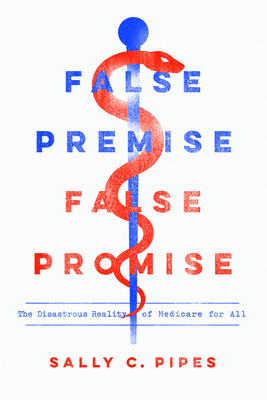 False Premise, False Promise (Paperback)
The Disastrous Reality of Medicare for All
Encounter Books, 9781641770729, 162pp.
Publication Date: January 7, 2020
* Individual store prices may vary.
About the Author
Sally C. Pipes is president, CEO, and Thomas W. Smith Fellow in Health Care Policy at the Pacific Research Institute, a San Francisco-based think tank founded in 1979. Prior to becoming president of PRI in 1991, she was assistant director of the Fraser Institute, based in Vancouver, Canada.