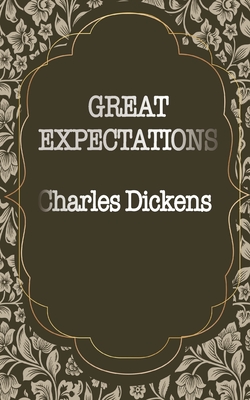 Great Expectations
Paperback

* Individual store prices may vary.
Other Editions of This Title:
Paperback (7/29/2020)
Paperback (12/10/2013)
Paperback (6/27/2020)
Paperback (3/13/2008)
Paperback (1/4/2020)
Paperback (1/15/2009)
Paperback (7/17/2020)
Paperback (7/26/2018)
Paperback (6/18/2013)
Paperback (4/8/2020)
Paperback (3/29/2020)
Paperback (12/4/2013)
Paperback (12/14/2012)
Paperback (6/14/2012)
Paperback (1/24/2020)
Paperback (11/20/2013)
Paperback (9/1/2004)
Description
From the opening passage itself of Great Expectations by Charles Dickens, the reader is drawn into the world of the hero, Pip, who is at that time, seven years old. The author creates an unforgettable atmosphere: the gloom of the graveyard, the melancholy of the orphan boy, the mists rising over the marshes and the terrifying appearance of an escaped convict in chains.
Told in first person (one of the only two books that Dickens used this form for, the other being David Copperfield) Great Expectations is a classic coming of age novel, in which we trace the growth and evolution of Pip or Philip Pirrip to give his full name. Pip has lost his parents very early in life and is being brought up by his much older sister and brother-in-law Joe Gargery. His sister is a dominating and shrewish woman, while Joe is an affectionate man. Joe's uncle Mr Pumblechook (another of Dickens' delightfully evocative names) asks Joe to send Pip to the stately mansion Statis House ostensibly to play with the owner Miss Havisham's adopted daughter Estella. This marks the beginning of a life-changing experience for Pip.
iBoo World's Best Classics
iBoo Press releases World's Best Classics, uses state-of-the-art technology to digitally reconstruct the work. We preserve the original format whilst repairing imperfections present in the aged copy. All titles are designed with a nice cover, quality paper and a large font that's easy to read.
Iboo Press, 9781641813419, 486pp.
Publication Date: January 7, 2020