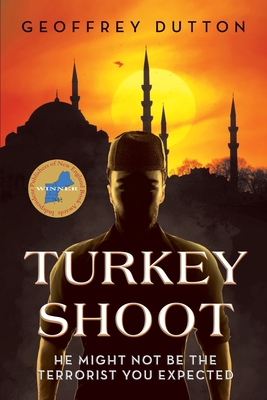 Turkey Shoot
He might not be the terrorist you expected
Paperback

* Individual store prices may vary.
Description
Winner of the 2019 Courage in Fiction Award from Independent Publishers of New England
IT'S OCTOBER 2015. Meet Mahmoud al Ramadi, 23, a bitter displaced Iraqi who unexpectedly becomes a terrorist. Fresh from battling ISIS in Syria, he's sent to float to Greece as a refugee. There, in gritty Piraeus, he adopts terrorism--or more precisely, terrorists adopt him. The ambitious operation his new comrades are plotting will, he's informed, decimate the power elite and nspire revolution around the globe. Having vowed payback for war crimes that orphaned him, the devout Mahmoud accepts the mission as his jihad. His thousand-mile odyssey from war-torn Mosul to strife-ridden Athens and part way back tests his metal, his wits, and his abiding faith.
You'll find memorable characters, tense action, straight and gay romance, ideological and other altercations, and ingenious improvisations in both the real and virtual worlds in this gripping, one-of-a-kind thriller. How you'll feel about their rogue operation and its d nouement depends on who you are and what you stand for, but it could be complicated. All that Mahmoud experiences edits his articles of faith and just might edit some of yours.
Perfidy Press, 9781642372953, 386pp.
Publication Date: September 11, 2018