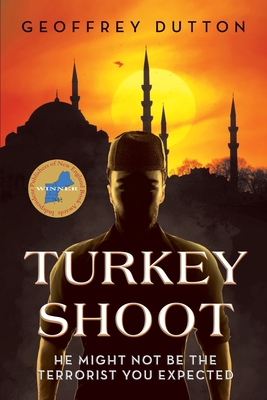 Turkey Shoot (Paperback)
He might not be the terrorist you expected
Perfidy Press, 9781642372953, 384pp.
Publication Date: September 11, 2018
* Individual store prices may vary.
Description
If you enjoy spy thrillers featuring well-etched characters and European ambiance along the lines of John Le Carr 's, Turkey Shoot might just be your transcontinental cup of sinister tea. But in place of duplicitous spooks you'll find a murder of terrorists plotting political revolution in a tale told entirely from their divergent communitarian perspectives. Each of the dirty half-dozen has his or her own idea of what a better world would look like but assuredly concurs that this one needs a clean sweep.

Their new recruit Mahmoud al Ramadi, fresh from battling ISIS in Syria, has lurched across Turkey and floated to Greece. There, in the port city of Piraeus, the Iraqi ex-engineering student adopts terrorism--or more precisely, the terrorists adopt him. The ambitious operation they have plotted will, he is informed, decimate the power elite and inspire revolution around the globe. Having vowed payback for war crimes that orphaned him, the devout Iraqi accepts the mission as his jihad. His thousand-mile odyssey from war-torn Mosul to strife-ridden Athens and part way back tests his metal, his wits, and his abiding faith.

But within days of meeting his new leader and comrades, authorities thwart their diabolical plot. Rudderless and homeless, they dejectedly regroup, only to have the men's fragile camaraderie tested by a woman, a winsome infidel anarchist who steals Mahmoud's vulnerable heart and worms her way into their midst. With scant resources beyond an unwitting accomplice's generosity and a computer hacker's dark arts, they instigate an impetuous plan to take down an autocratic head of state.

You'll enjoy the action, the team's interactions and their plucky ingenuity. How you'll feel about their rogue operation and its d nouement depends on who you are, where you sit, and what you stand for, but it could be complicated. All that Mahmoud experiences edits his articles of faith and just might edit some of yours.