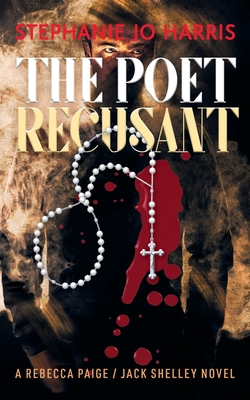 The Poet (Paperback)
Recusant
Gatekeeper Press, 9781642373448, 228pp.
Publication Date: March 12, 2019
Other Editions of This Title:
Paperback (10/26/2018)
* Individual store prices may vary.
Description
"Rebecca?"
Jack walked to the bathroom and looked around. Scrawled onto the back of the bathroom door in soft pink lipstick were two things; 'PD' and a heart. Rebecca was gone.
He could tell by the room there had been no fight. She would go willingly with the police. Probably even quickly, hoping they would be gone before he returned. Expecting them, understanding why they were there, and seeing no cause to disagree she would have complied.
Except it wasn't the police. It couldn't be. The police would have waited for him.
Whoever had taken Rebecca wanted her alone; wanted her away from him. That meant only two possibilities; leverage or ... punishment.
Jack Shelley returns in the second ruthless installment of The Poet Series by Stephanie Harris; and he's been invited to kneel at the throne of the King.
Relentless and unforgiving, Recusant will leave readers decidedly uncomfortable, and begging for the next installment in the series.