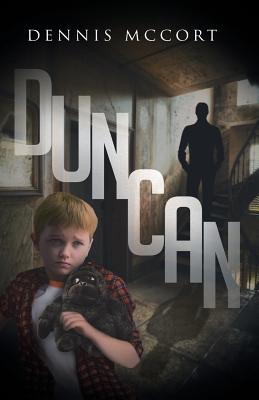 Duncan
Paperback

* Individual store prices may vary.
Description
"Duncan" is a psychosexual thriller about a young boy, his stuffed-toy gorilla (title character) and a pedophiliac serial killer named Samuel Clause, a.k.a. "Santa," who happens to be a gifted jazz bass player. The novel has two strands: one, itinerant, that follows Santa from gig to gig on his depraved odyssey, raping and killing his way up the East coast to Canada; the other, homebound, in upstate Syracuse, focusing on the Driscoll family, Mark, Julie and their son Nate, as they struggle to come to terms with mother Julie's quadriplegia in the wake of a horrific auto accident. The reader's adrenalin rush comes from the suspense that builds to fever pitch as the two strands approach each other for the inevitable confrontation.
All of this is heightened by the mystery of Duncan, who is not only Nate's beloved toy companion but becomes a kind of family protector totem, and, in the novel's climax, so much more. Depth of character psychology enhances the reading experience: the college-educated Santa's self-serving misreading of Nietzsche's philosophy and aspects of Zen Buddhism to rationalize his atrocities; his perverse relationship to jazz, particularly Miles Davis's "So What?"; Nate's ordeal with a school bully, a trial that will stand him in good stead in the book's horrific denouement; Julie's feelings of inadequacy and her reliance on Freudian theory and meditation for solace and support in the crisis of her paralysis; the paradox of Mark's profound guilt over his affair with his beautiful teaching assistant, Sabrina: sexual release merely tightens the moral and psychological bonds; and, above all, Santa himself, whose sharp intelligence only aids and abets his evil compulsion, enabling him to rationalize the unspeakable.
"Duncan" is a novel not only for readers addicted to thrill rides and maddening suspense, but also those who are curious about the abnormal psychology of the pedophiliac killer. The book gives food for thought as well as a kind of perverse satisfaction for the imagination and senses. It is a thinking reader's thriller.
Gatekeeper Press, 9781642373714, 432pp.
Publication Date: February 26, 2019