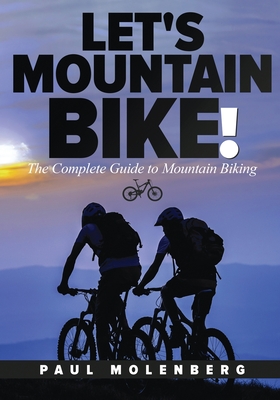 Let's Mountain Bike! (Paperback)
The Complete Guide to Mountain Biking
Gatekeeper Press, 9781642374018, 288pp.
Publication Date: June 19, 2019
* Individual store prices may vary.
Description
Let's Mountain Bike stands out as the most comprehensive book ever written on the sport of mountain biking. Detailed information is provided for all of the important facets, including purchasing the right bike, upgrades, accessorizing, bike set-up, skills training, becoming a successful climber, fitness training, trail dangers, trail etiquette, and much more.
Presented with clear and understandable explanations and visuals, the information is easy to digest and apply. Everyone from the complete beginner to the more advanced rider will benefit from the depth and variety of advice and tips revealed in Let's Mountain Bike It's an indispensable guide for those looking to maximize their performance and become their best.
Thousands of trails are waiting...so Let's Mountain Bike
Visit https: //www.letsmountainbike.com to see more from this author.