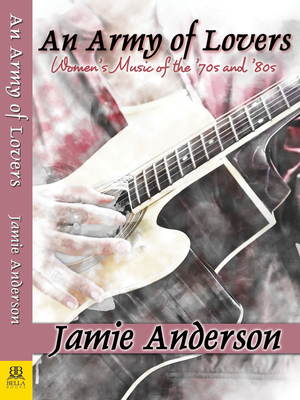 An Army of Lovers (Paperback)
Bella Books, 9781642470451, 366pp.
Publication Date: October 22, 2019
* Individual store prices may vary.
Description
In California, a month before the Stonewall Riots in 1969, Maxine Feldman penned a song, "Angry Atthis," about the shame surrounding lesbians. She didn't know where she was going to sing her new song until comedy duo Harrison and Tyler asked her to open their shows. On the other side of the country and three years later, Alix Dobkin released Lavender Jane Loves Women, the first record produced, engineered and played by women. Maxine and Alix had no business plan. They didn't fit the mold set by mainstream music but they saw great potential to create a powerful soundtrack for women claiming their place as lesbians and feminists. A myriad of musicians joined them, from a cappella group Sweet Honey in the Rock, to singer-songwriter Cris Williamson, to activist/singer Holly Near, to jazz/classical/gospel performer Mary Watkins and many more; collectively they have sold millions of albums. Venues, radio shows, record distributors, and sound technicians sprung up to host and work with these musicians. Grateful fans traveled hundreds of miles to attend performances. These women (and a few men) created artist-run independent record labels--perhaps the first in history--and organized music festivals that drew thousands and still exist today. Before Lilith Fair and riot grrrls, there was women's music "I stood in those crowds, sang along with Meg Christian and Casse Culver and women who played rock & roll and bluegrass and all the music that echoed in my bloodstream. Jamie Anderson has caught the lightning and put it on the page." - Dorothy Allison.