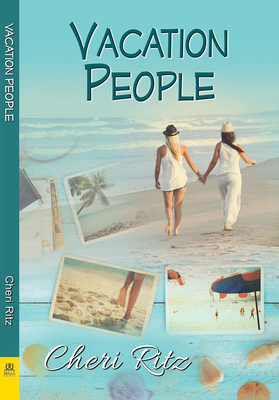 Vacation People (Paperback)
Bella Books, 9781642471038, 200pp.
Publication Date: January 21, 2020
* Individual store prices may vary.
Description
Successful Chicago-based artist Lauren Hansen is on a layover in Las Vegas before heading to what was supposed to be the vacation of a lifetime with her partner. Until, that is, that partner became an ex. Recovering from a nasty break-up herself, workaholic Penny Rothmoor agrees to meet Lauren for dinner, but only out of a sense of obligation to her mother. One thing leads to another, and soon Penny finds herself on a plane, jetting off to meet Lauren for a week on the beautiful island of Hawaii--but strictly as friends, of course. As the bikini-clad duo relaxes and gets to know each other better, they begin to realize that there's more to enjoy in Hawaii than just sun and sand--and that king-size bed is looking awfully inviting. What is it about the words "no strings attached" that are sure to create a tangled mess of desire, mind-blowing pleasure, and the pain of separation?