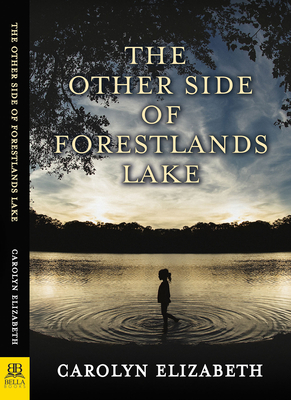 The Other Side of Forestlands Lake
Paperback

* Individual store prices may vary.
Description
As kids, best friends Willa Dunn and Lee Chandler spend every summer together at the idyllic Upstate New York community of Forestlands Lake, nestled in the foothills of the Taconic Mountains. During the summer before they turn sixteen-just as the two are discovering that there might be something more to their friendship-a tragic accident befalls Willa's family and without warning, Willa and Lee's world is torn apart.
Twenty-five years later Willa is a successful author of the young adult ghost stories she loved to read as a child. She returns to the lake looking for a writer's retreat and an opportunity to connect with her troubled teenage sister, Nicole.
Lee, now a single mother to her wise-beyond-her-years teenage daughter Maggie, is the director of the summer camp on the other side of Forestlands Lake.
Before Willa and Nicole even have the chance to unpack, their plans are upset by a mysterious young girl, a near drowning, and a surprise reunion. Soon Willa and Lee are working to protect the girls, reconcile their past and unearth the secrets surrounding Forestlands Lake-putting old ghosts to rest once and for all.
"Elizabeth (Gallows Humor) delivers her signature blend of lesbian romance and murder in this suspenseful outing. ...the charming characters will draw in readers, and the plot ultimately hangs together nicely. Fans of romantic suspense are sure to be pleased." - Publishers Weekly
Bella Distribution, 9781642471649, 306pp.
Publication Date: October 15, 2020