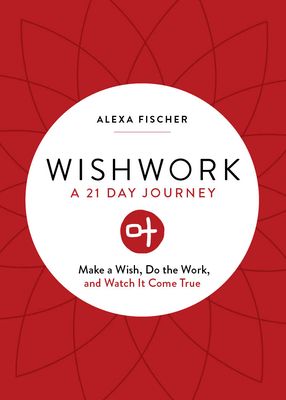 Wishwork (Paperback)
Make a Wish, Do the Work, and Watch It Come True
Tiny Press, 9781642500233, 120pp.
Publication Date: January 15, 2019
* Individual store prices may vary.
Description
#1 Amazon New Release ─ Make Your Greatest Wish Come True
Readers of The Miracle Morning, The Untethered Soul and The Universe Has Your Back will love Wishwork.
What is your greatest wish? Do you want a new job? An influx of new clients? Zero credit card debt? A strong, healthy body? A passionate, exciting marriage? More free-time to relax in your backyard with a glass of Ros ? You don't need a miracle to make your wish a reality. With Wishwork, you will visualize your #1 wish, write it down, focus on it, and take action for 21 days in a row to make your wish come true.
Work for your wish: Alexa Fischer (TV and film actor, entrepreneur, and founder of Wishbeads, a fast-growing jewelry company) is your guide on this 21-day journey. You'll complete simple daily action steps and record your experiences, feeling your positivity and optimism grow with each passing day. Wishwork gently reminds readers that wishes don't just magically come true without any effort whatsoever--you've got to put in some work
Wishwork will motivate you to get off the couch, turn off Netflix, get moving, cultivate a positive mindset, and make your #1 wish come true--while keeping the process fun and uplifting, not daunting. Life's too short to wait on the universe to grant your wishes. Alexa will walk you through three simple but lifechanging steps to grant them yourself:
Make a wish
Do the work
Watch it come true