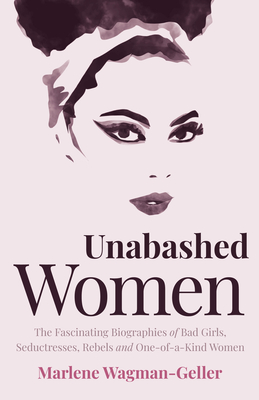 Unabashed Women
The Fascinating Biographies of Bad Girls, Seductresses, Rebels and One-of-a-Kind Women
Paperback

* Individual store prices may vary.
Description
From the author of Women of Means, Unabashed Women consists of vignettes of the women who defied the mores of conventional society to live the lives they chose, regardless of cost. They are the embodiment of the quotation, "Well behaved women seldom make history."

Mango, 9781642505825, 312pp.
Publication Date: July 29, 2021