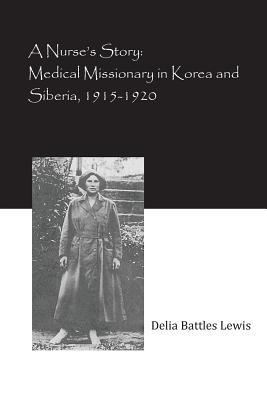 A Nurse's Story
Medical Missionary in Korea and Siberia, 1915-1920
Paperback

* Individual store prices may vary.
Description
A Nurse's Story is the memoir of a woman who left her small town in Ohio to train as a nurse in New York City and then travel to the other side of the world. She found fulfillment in her work as a medical missionary in Korea, training native nurses at the mission hospital in another small town, Haeju. Her life of service there was interrupted by World War I, when she was called to be part of a Red Cross unit on the Eastern Front. At the end of the war, she returned to Korea to work in a hospital in Seoul, just in time to witness the first stirrings of the Korean Independence movement.
Praise For A Nurse's Story: Medical Missionary in Korea and Siberia, 1915-1920…
"Charity begins at home, but it needn't end there—the proper sphere of charity is the world." With these words, newly-graduated nurse Delia Battles embarked on the great adventure of her young life. What is remarkable to the reader is how much of her tale of war, refugees, foreign occupation, and finally, nursing ​tradition and education, still rings true today.--Denise M. Ferraro, M.S., R.N., F.N.P.-B.C.
Frayed Edge Press, 9781642510003, 206pp.
Publication Date: March 30, 2018
About the Author
Delia Battles Lewis (1888-1959) was an Ohio native who earned her nursing degree at the Presbyterian Hospital's School of Nursing in New York (now the Columbia University School of Nursing). Following her medical mission service in Korea and her Red Cross work during World War I, she returned to Ohio and married William A. Lewis of Ashtabula; they had two children. She later returned to private nursing and remained a staunch advocate for the nursing profession throughout her life.