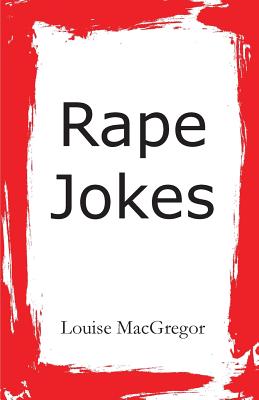 Rape Jokes (Paperback)
Frayed Edge Press, 9781642510102, 214pp.
Publication Date: March 19, 2019
* Individual store prices may vary.
Description
No, rape isn't funny - but having a sense of humor does help in dealing with the aftermath. When Edie, a record label talent scout, is raped by her date, she has no idea what her post-rape future will look like. Navigating sex, pleasure, work, friends, and her forever-changed mental state in the aftermath of her assault is hard enough. But when the perfect guy turns up at the worst possible time, Edie has to figure out what romance and sex mean to her after her assault. This offbeat feminist romantic comedy moves beyond "girl meets guy," dealing with sexual dysfunction, the ubiquity of rape culture, and what recovery looks like in a world filled with reminders of your assault
About the Author
Louise MacGregor is an internationally-published writer of fiction, pop culture criticism, and feminist social commentary. A graduate of journalism and history from the University of Stirling, Louise brings her passion for women-centric stories to both her fiction and non-fiction. As well as running the long-standing pop cultural blog The Cutprice Guignol and film criticism outlet No But Listen, Louise has written boundary-pushing, genre-defying works such as Ruthless and Trouble Clef under her pen name, Kara Lowndes. She resides in Glasgow, Scotland, with her partner and her cat.
Praise For Rape Jokes…
"Rape Jokes is, without question, the best portrayal of the aftermath of a rape that I have ever read in a novel."--Goodreads

"Rape Jokes was an intense but rewarding read. First off, let me forewarn that, unsurprisingly, this book can be triggering. But, as a survivor, I can also attest that I found it deeply relateable and empowering."--LibraryThing