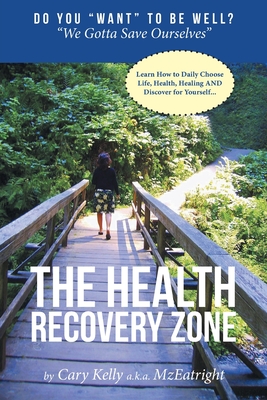 The Health Recovery Zone
Paperback

* Individual store prices may vary.
Other Editions of This Title:
Hardcover (8/14/2018)
Description
Cary Kelly, a certified holistic health coach, author, blogger (MzEatright), and motivational speaker, spent several decades researching nutritional science, medical literature, and National Institutes of Health publications. Many PhD experts have affirmed for over forty years that our current public health crisis, exploding costly stats of obesity, metabolic, chronic, and autoimmune-related disease issues are PREVENTABLE and indeed point to our poor modern-day diet and lifestyle choices People are NOT getting this message After a thirty-year career medically assisting physicians in multiple subspecialties and in direct patient care, she has now been able to share her experience, strength, and hope in a way that others can grasp some key, game changing: HEALTH RECOVERY ACTION STEPS We CAN holistically support the human body toward achieving optimal health and wellness again There ARE things we can do, and the first step is to stop BLAMING our poor health on the "bad family genes" and take responsibility for our part in the equation of adverse health outcomes Embracing the wisdom of the 12-step recovery approach, along with some biblical suggestions, The Health Recovery Zone will guide you to some new tools to assist where you may have been stuck overcoming some unwanted health issues Do you WANT to be WELL? Have you been sabotaging your own health? You didn't know Don't worry There is HOPE Say this, "I WANNA LIVE "
Christian Faith Publishing, Inc, 9781642583984, 274pp.
Publication Date: August 14, 2018