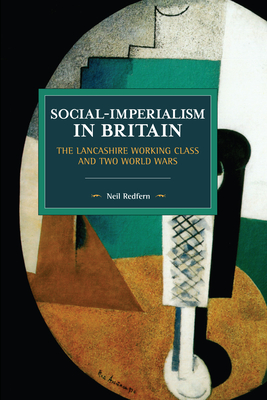 Social-Imperialism in Britain (Paperback)
The Lancashire Working Class and Two World Wars (Historical Materialism)
Haymarket Books, 9781642590494, 268pp.
Publication Date: November 26, 2019
Other Editions of This Title:
Hardcover (9/27/2018)
* Individual store prices may vary.
Description
In Social-Imperialism in Britain Neil Redfern examines the relationship between British labour and British capital in the two world wars of the twentieth century. He argues that the Second World War, the so-called 'People's War, ' was an imperialist war no less than the First. He further argues that in both wars labour and capital entered into a social-imperialist contract in which labour would be rewarded for its support for war with such social and political reforms as votes for women and a health service, culminating in the 'welfare state' constructed after the Second World War. Concentrating on Lancashire, he examines the complex interaction between military successes and reverses, elite war aims, labour unrest and popular demands for reform.
About the Author
Neil Redfern, Ph.D. (Manchester, 1998), is now retired. He has taught history at Manchester University and Manchester Metropolitan University. He has published a monograph Class or Nation Communists, Imperialism and Two World Wars (I.B. Tauris, 2005) and many articles on the communist movement.