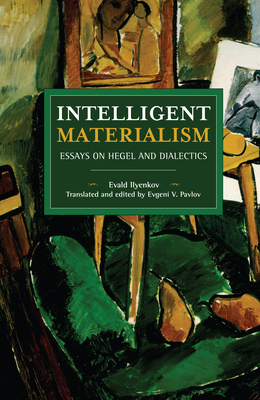 Intelligent Materialism (Paperback)
Essays on Hegel and Dialectics (Historical Materialism)
Haymarket Books, 9781642590609, 256pp.
Publication Date: November 26, 2019
Other Editions of This Title:
Hardcover (12/6/2018)
* Individual store prices may vary.
Description
CBSD Description:
Evald Ilyenkov is a unique figure among the many Soviet thinkers that have recently been introduced to English-speaking readers. Although a thoroughly academic philosopher (both in the choice of his subject matter and in his institutional locations), Ilyenkov's ideas are communicated in a manner not often found in academic discourse. The texts presented here are not exhaustive of Ilyenkov's extensive engagement with Hegel and dialectics, but they are representative of the main themes and interests which pervade his writing on that subject. It is hoped that this collection will continue to draw interest to the Soviet engagement with Hegel and dialectics.
About the Author
Evald Ilyenkov (1924-1979) was an important Soviet Marxist thinker who worked on a number of topics related to materialist dialectics and philosophy as a science of laws and categories of thinking. In 1953 Ilyenkov defended his dissertation on the issues of materialist dialectics in Marx's Grundrisse where he investigated matters that gave rise to a new direction in Marxist philosophy - dialectical logic. In the 1960s Ilyenkov published several original studies dedicated to the categories of 'the abstract and the concrete' in Marx's Capital as well as works related to dialectics, nature of thinking, art and communist ideal. Evgeni V. Pavlov, Ph.D. (2009), University of Denver, teaches in the Department of Philosophy at Metropolitan State University of Denver.